Posted: Aug 02, 2012 6:00 AM
Rachel Zoe's job is fashion, so it is no surprise that the celebrity stylist is often seen out with her son Skyler wearing the hottest new fashions. The designer has her own distinct bohemian style and sticks to some of her favorite looks (maxi dresses, large hats) and updates with fab accessories that are, in her words, "Bananas!"
Rachel Zoe's style
Zoe's style has transformed from black skinny jeans, fur vests and huge handbags to leggings and tunic tops paired with a black leather jacket while pregnant. And now that she is a mom, her style has transformed again to maxi dresses, wedge sandals and large hats.
Zoe, 40, loves to amp up her look with layered necklaces, bracelets and eye-catching earrings -- and her enthusiasm for her fashion is evident by her many famous phrases on her reality show, The Rachel Zoe Project. "Just throw me in my coffin now with those earrings on," Zoe once quipped.
She did admit, however, that being a mom has changed her style. "I learned how to speed up my morning routine!" she told Today.com. "I still want to look good but I can't wear clothes that have a lot of zippers and buttons. I gravitate toward simpler staples like maxi dresses and skirts, jewelry is minimal during the day, and heels are usually restricted to boots or wedges."
Recreate her style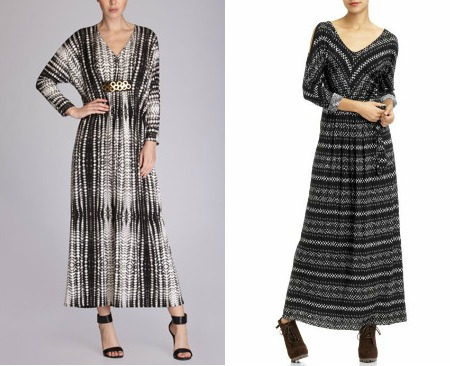 Zoe was spotted out in Malibu with Skyler wearing a black and white striped caftan, similar to this Josie Natori Bamboo Leaf Cantan Style Dress ($395). This dress features a graphic batik print with hammered metal accents to fit and flatter your body. Feeling the pinch? Get a similar look on a budget with this Open Shoulder Printed Maxi Dress by Loveappella in this chic tribal print (on sale at Piperlime for just $30).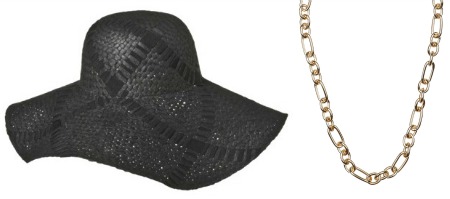 A black floppy bohemian hat is one of Zoe's signature looks. Copy her style with the Merona Woven Black Floppy Hat ($15, Target). The style star rarely leaves the house without jewelry -- however, she says she keeps it simpler during the day. Copy her look with this Euselinia Gold Chain ($18, Aldo).

Zoe loves round black sunglasses and she was recently spotted out in the Louis Vuitton and Yayoi Kusama Waves Round Sunglasses ($610), available at LouisVuitton.com. I die! These UO Matte Round Sunglasses from Urban Outfitters are also chic -- and won't break the bank at only $16.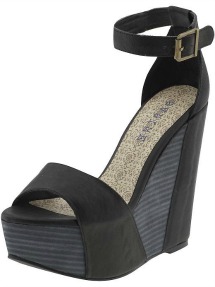 Whether she is flying cross country to Paris or 9 months pregnant, Zoe is rarely seen in flats, preferring to wear platform wedges. I love the cool ankle strap of these platform wedge sandals from Sabine Froilin (on sale $50, Piperlime).
To complete your Rachel Zoe look, prop your baby (or borrow a friend's baby!) on your hip (and make sure your outfits coordinate) while working in the phrases "I die" and "loves it" every chance you can.
More celebrity mom style
Celeb mom style steals: Ashlee Simpson's printed shorts
Celeb mom style steals: Bethenny Frankel's gold swimsuit
Celeb mom style steals: Nicole Richie's chic babydoll dress