Posted: Feb 03, 2012 4:00 PM
I've been experimenting with makeup since middle school, but I was well into adulthood before I realized the power of a good makeup brush. The right tools can radically change the application and appearance of your beauty products.
Sometimes beauty tools are pure preference. Don't let expensive makeup counters talk you into every pricey wand on the market. I've found my fingers to be just as effective for patting on concealer, and a small eyeliner brush is useless in my clumsy hand. But there are a few tools I'm glad I spent the money on:
A foundation brush
This is probably the most important brush I own. Of course I've been known to smear on my foundation with my fingers, but if you're looking for a more polished finish, you definitely want a foundation brush. It really helps you control how much or how little you apply, and I just think it looks more natural in the end.

I use this foundation brush from MAC cosmetics ($33), but Sephora also makes a decent one ($28). I use it with liquid and stick foundation formulas. My most successful look is using tinted moisturizer all over my face, then applying foundation with a brush over my highlights or trouble areas.
Mineral makeup brushes
If you wear loose mineral makeup, the brushes you use make a huge difference in how the powder goes on. I like this Full Flawless brush ($28) from bareMinerals for daily wear and this Kabuki brush for stronger coverage.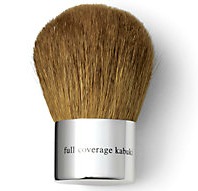 Concealer brush

I mostly use my fingers when I apply creamy concealer, since a makeup artist recently taught me to pat the concealer in place instead of rubbing it in. But if I'm trying to cover a blemish or a small, specific spot, I use this Sonia Kashuk concealer brush ($6).
Eye shadow brushes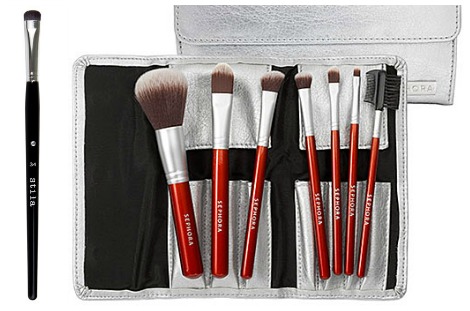 Eye shadow brushes layer on color in a much more flattering way than the little sponges. They're also easier to handle. For daily use, I just use a medium size and small size from Sephora. When I'm feeling really artistic, I use a smudge brush similar to this one from Stila. It's most cost effective to buy them in a set like this one ($60 for 7 brushes).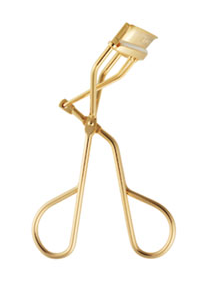 Eyelash curler
An eyelash curler in a must. I've used drugstore brand curlers, but my go-to is the Shu Uemura curler ($20). It just seems to get all of my lashes at a better angle.
Tools I skip
A fancy blush brush and any sort of liner (eye or lip) brush. I just don't need them. I apply blush with either my fingers or the brush that comes in the box (I use Benefit dandelion), and eye and lip liner brushes make a harsher look than I usually want.
For me, putting on makeup should be quick and painless. Using the right tools ensures I look my best without too much effort.
More about beauty
My favorite moisturizers
Break the beauty mold: A 5-minute routine
Best drugstore beauty products