Posted: Nov 11, 2012 8:00 AM
Sure, we all have a few bottles of nail polish stashed in a drawer — maybe more than a few. Certain colors are great for summer, but when those cool fall breezes hit, we're ready for some great fall colors and designs. We rounded up six of the latest from some of your favorite brands, so set your pumpkin latte down and pick your shade.
Fall is here and the nail polishes are hot! The fastest way to infuse your look with some fall color is to update your nail color. Want to make sure your polish lasts a long time? The beauty gurus at SheKnows shared these tips with us.
Make sure your nails are completely dry before applying polish.
Apply polish to the very edges of your nails.
Avoid extreme heat (like hot tubs) and immersing your hands in water for 12 hours, until your polish is completely dry.
Apply oil to your nails and cuticles to keep moisture in.
Fall fashion runways were full of great inspiration, new color trends and a new twist on the classic French manicure.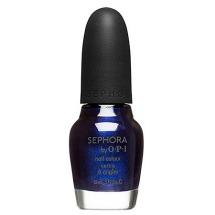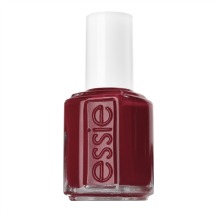 Dark and daring, the fall blues are anything but boring. These deep tones look stunning with short, squared-off nails and finished with a glossy top coat to catch the light. Opening Night by Sephora by OPI (Sephora) is just the right blue for fall.
Like the deep blues, burgundy has taken on darker hues this fall and the look is super-sophisticated. Limited Addiction by Essie (Ulta) has subtle hues that give burgundy a dignified hint of richness without shouting.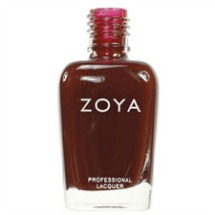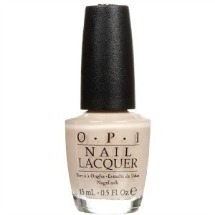 Not the best name for a color, but oxblood is hot this fall on the runways as well as on your nails. Different from burgundy, oxblood is a brownish-red and is flattering on all skin tones. Try Sasha by Zoya (Zoya.com) this fall.
The nude nail trend eases into fall, maybe with added tinges of terra cotta or white. Eye-catching lighter colors like cream and gold mimic a nude look and accent any fall outfit from skinny jeans and boots to your little black dress. Samoan Sand by OPI (NailPolishDiva.com) is next-to-nude but right on trend.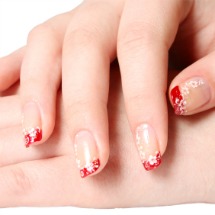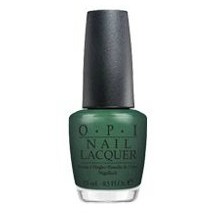 That popular standby, the French manicure has been given a new twist for fall. Rather than the traditional white tips, try a thin line of sexy red at the tips, or even silver or black tips for evening.
Think you've been there, done that with jewel tones? This fall they are infused with deep, rich color for more warmth than bling. Dazzling greens, dark purples and golden shades look amazing with all of your fall looks. Here Today... Aragon Tomorrow by OPI (Drugstore.com) is a great jewel-tone green for fall.
With so many new shades to choose from, how could you pick just one?
More beauty tips
Behind-the-scenes beauty secrets
Busy mom beauty products
Camouflage your sleepy eyes