Posted: Oct 31, 2012 8:00 AM
Some of the cutest shoes out right now are booties, more than a shoe but not quite a full boot. Do you wear them with jeans? Skirts? Are they casual or dressy? My answer to all of these questions is: Yes!
The best thing about booties is that they're not quite as much a statement piece as knee-high boots, and they're much more versatile.
The classic route is to pair them with skinny jeans. Make sure they're true skinnies and not just straight legs. You don't want to have to be tucking and rearranging them all day.
I most often wear them over tights, either with a dress or shorts. This is a more fashion-forward take on the bootie.
For flat booties, jeans are the casual way to go. This especially works since so many of the styles favor the western look. Since patterned jeans are all the rage, these two trends work nicely together.
A few booties right now that have my eye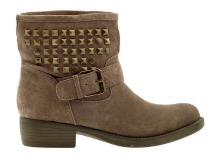 Steve Madden Outtlaww ($130). Decidedly more on the casual side, this is the kind of boot I could live in.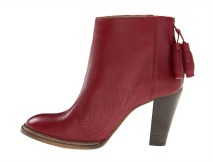 Ted Baker Encarna ($255) in red leather. I have always had a thing for red shoes. It's such a power color, especially on your feet. I like the tassels on this one, too.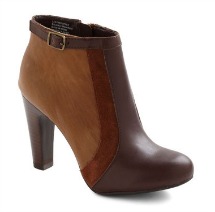 Seychelles Stick Your Neck Out ($140) is a three-toned leather bootie that can easily go from T-shirt casual to a night out. They look sophisticated, but also sort of 70's — like maybe they belonged to your mom.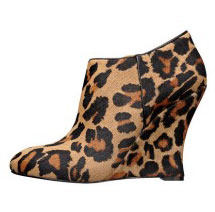 Nine West Tweeks ($119). Nine West had the best selection of booties I could find. These leopard print wedges are loud and fun. They would look great if the rest of the outfit was all black.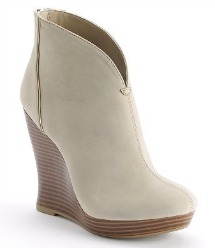 Jennifer Lopez Platform Wedge Booties ($50) are a great neutral color, with a stacked wooden heel that makes them much more wearable than a stiletto.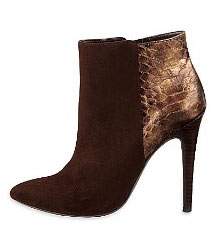 Cosmopolitan Brooklyn Ankle Boots ($42) add a little bit of drama and a lot of style. Strictly a nighttime shoe, these are guaranteed to make you feel sexy and on trend.
Booties have been around for a long time, and I don't see them going out of style anytime soon. All kinds of styles are available, and many of them go from day to night effortlessly.
More about fashion
8 Awesome boots for fall
Fall fashion's best friend: The Cardigan
How to make inexpensive clothes look pricier