Posted: Nov 20, 2012 9:00 AM
Jennifer Lopez is one hip mama! Not only is she a busy mom of her twins Max and Emme, but she is also a singer, actress — and even has her own line of clothes at Kohl's! Love her look? We have rounded up similar items so you can copy her celebrity mom style.
Jennifer Lopez's style
Jennifer Lopez has a fun and fresh sense of style. From her "Jenny from the Block" days when she was often spotted wearing a track suit with her hair pulled back in a bun and large hoop earrings, to her current couture looks on the red carpet, she is always a trendsetter.
"You know, [my style] had changed a lot," she told MTV. "I mean, basically, I've always loved the same things. I like sexy, edgy, feminine stuff. But that has had many incarnations."
The 43-year-old former American Idol judge does it all — sing, dance, act and has her own clothing line (for Kohl's).
"I love fashion. I always have since I was little," she said. "It's always been something that is fun for me. That's why I started my own clothing line because I really feel like creatively it's something fun for me."
Recreate her look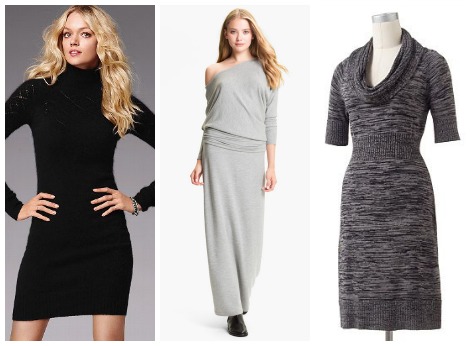 JLo was spotted promoting her Kohl's fashion and home collection looking chic in a black cut-out sweater dress paired with black booties. A sweater dress is cozy, chic and a perfect look this winter! This dress she is wearing is actually from Kohl's (but is no longer available). You can still copy her look in this black Multi-Way Sweaterdress ($78, Victoria's Secret). This dress is great because it can be worn off-the-shoulder or worn around your neck in a sexy cowlneck. To give yourself more coverage, pair this dress with opaque tights or consider this fab Tart 'Yvonne' Off the Shoulder Sweater Maxi Dress ($148, Nordstrom). This dress shows just the right amount of skin with the off-should-shoulder bodice, but the full-length column skirt is cozy and elegant.
For a budget-friendly option, check out this chic Apt 9 Space-Dyed Cowlneck Sweaterdress (on sale for $45, Kohl's).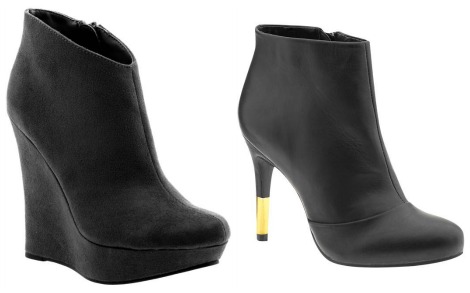 Pair your sweater dress with black opaque tights and black ankle booties for a leg-lengthening look. One great choice that is also budget-friendly is the Cane by Michael Antonio Wedge Bootie ($60, Amazon). For a splurge-worthy pick, you will love the gold heel of this Flex Your Muscle Ankle Boot by Seychelles ($140, Piperlime).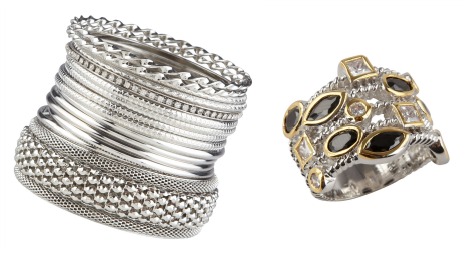 Jennifer accessorizes her look with stacked silver bracelets, similar to thisDewan Stacked Set available at Aldo for only $15! She also blings up her look with cool rings, similar to this silver-and-black, eye catching Sal Guero Ring ($16, Aldo).
Photo credit: Getty
More celebrity mom styles
Get Kate Moss' trendy mom style
Steal her chic winter style: Gwyneth Paltrow
Jessica Alba's trendy blazer