Posted: Dec 26, 2012 4:30 AM
A lot of women have a love-hate relationship with shoes. We love to wear fabulous footwear that completes our outfits, but we hate the pain that's often involved with looking good. It turns out you don't have to limp home with bleeding feet to rock stylish shoes.
I was gearing up for another fall and winter of my to-remain-unnamed boots. I won't divulge the brand, but really, it's not necessary. You can guess. They're lined with the most amazingly soft sheepskin on the inside. They make my feet feel as though they're dancing on clouds.
Of course, if I'm being honest, I'll admit that they don't exactly scream style. Okay, fine. They're downright clunky. But that comfort factor... it's high.
I'm a flip-flops in the summer, to-remain-unnamed boots in the winter sort of girl. But before the weather cooled — and before I had an opportunity to stash my extensive flip-flop collection and debut my go-to fall and winter shoes — I discovered something new: Dr. Scholl's Shoes.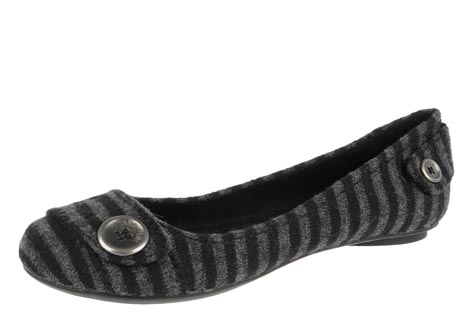 Yes, really. I know, so I'm going to say it: I wouldn't have associated my longstanding mental impression of Dr. Scholl's with a line of stylish shoes, but guess what? Times have changed!
They are super comfortable and very cute. The pair of boots pictured at the top is called Oakland ($90) and I can happily wear them all day without longing for the soft boots I've been loyal to for many, many years. The Fielding ($65), pictured directly above, is a fun pair of flats that don't leave your feet feeling flat.
(I'm now eyeing the Jasper style because I love tall boots and the wedge is perfect.)
Sometimes, even though it's hard, it's a good idea to branch out of your literal comfort zone. What you find on the other side might just be the thing you need to update your look.
More super shoe advice