Posted: Dec 12, 2012 8:00 AM
Holiday music over the loudspeakers, pumpkin bread in the oven, cinnamon candles burning... it's hard not to get into the holiday spirit. I have items in my closet that are only appropriate during the last few months of the year, but they're still stylish. You can look festive this season without donning a loud Christmas sweater.
I'm not above wearing sparkles year-round, but during the holiday season it's especially jolly. The easiest thing to wear is a top with some pizzazz. You can find them everywhere right now in all price ranges. I love this sequin collar top from Kate Spade, and I get compliments every time I wear it. Dress down a glittery top with boyfriend jeans and a loose hairstyle.
If you're unsure about going full-on sparkle, choose something with just a little shimmer or that you can remove, like a jacket. I bought this sheer gold boxy jacket at a thrift store years ago. It's fun without being over the top.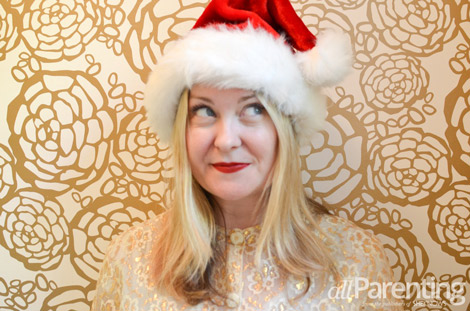 Another way to add holiday to your everyday is to pick up an accessory or two. This purse from Calvin Klein would go with anything.
I am a big believer in bold lipstick. Much of the year I stick with a deep pink, but in December I love to wear red. Red lipstick during the day is strangely empowering and will put a spring in your step while covering your holiday To Do list. Two tried-and-true must-haves are Clinique Different Lipstick in Angel Red and Nars Velvet Matte Lip Pencil in Cruella.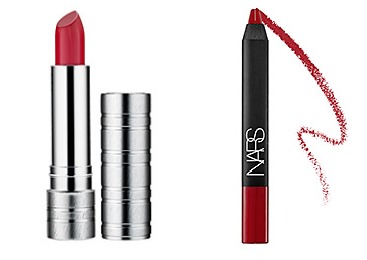 It's the time of the year when you can get away with outfits and accessories that are more bold, so take advantage of it. Dressing for the season puts me in a festive frame of mind, and generally gets a smile from others. Now if I could just get away with wearing a Santa hat over my bed head every day...
More great looks
Simple messy bun
Make a splash in must-have rain boots
How to wear a circle scarf