Posted: Jan 20, 2013 10:00 PM
Did you ring in the new year with the same old tried-and-true items in your makeup bag? Each year the science behind your makeup keeps evolving and it's time to keep up! We found a few items you may be clinging to that are ready to be retired.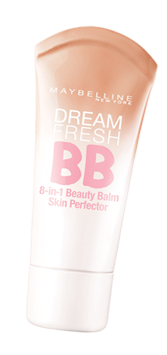 Are you in a makeup rut? There may be some truth to the phrase beauty routine, since many of us rarely stray from our favorites. It's hard to stay on top of the latest trends when you are busy chasing toddlers or driving the soccer carpool. Some old favorites stay in rotation for years, but is there something new you should be adding to your makeup bag?
BB cream, your new BFF
Still using a heavy foundation as the base for your face? Traditional foundation settles into wrinkles and can actually make you look older. The latest twist to hit the scene is BB cream. This lightweight liquid is a multi-tasker that gives you even, light coverage. BB creams claim to moisturize, provide sun protection, act as a primer, even out skin tone, counteract redness, provide anti-aging benefits and keep oily skin in check. We like this Maybelline version (Drugstore.com, $9) with SPF 30.

Read my lips
Still slathering on that same long-wearing lip color you used in college? Lipstick, especially the long-lasting versions, can be tacky and drying to your lips, making you look older. Swap your old favorite for one of the new moisturizing lip balms that combine the color you love with moisturizer to keep your lips looking young. Our favorite is the Chubby Stick by Clinique (Sephora, $16) that softens your lips and packs a punch of color.

The eyes have it
Your eye makeup can make or break your entire look — but many of us brush on the same old eyeshadow we've loved for years. Powdered eyeshadow in a frosty or glittery shade isn't doing you any favors. Powdered shadows tend to settle into creases in your eyelids, accentuating the drier skin that comes with age. Swap yours out for an eyeshadow stick or cream formula in a matte finish — think taupe, gray or soft peach. These shades complement most skin tones and draw attention to your eyes. We stocked up on the Revlon Color Stay eyeshadow stick (Ulta, $9) in several shades.
Here's to the new you in the new year! What makeup miracles will you be trying out?
More makeup tips
Makeup tools
Best drugstore beauty products
Break the beauty mold: A 5-minute routine