Posted: Jan 20, 2013 10:00 PM
Workout wear shouldn't mean sweating it out in old sweats and T-shirts left over from college tailgates. It doesn't have to be shapeless or basic black either. A few new pieces will make going to the gym a treat and not a chore.
Gyms and yoga studios see extra action in January as people resolve to do more to stay fit. Scheduling workouts and setting alarms can get you out of bed in the morning, but even the best New Year's resolutions can seem dreary when you're pulling on the same, old workout clothing.
You'll get a little extra motivation from putting on these cute workout clothes — and feeling motivated is a major step in working towards your fitness goals.
Running in the cold
For runners in many parts of the country, the fresh air is frigid right now, and your activewear needs to keep you warm without making you overheated in the middle of your run.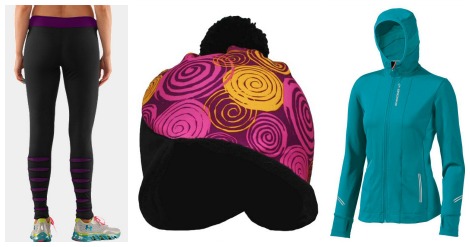 Pull on a pair of UA ColdGear Slash Tights, a fitted T-shirt, and this Brooks Thermal Hoodie before heading outside. The hoodie comes in six colors (we love the teal!) and the compression tights have a pop of color. Top it all off with the colorful Tulip Toque from Impact Fitness to stay warm while making your way through the cold air.
Trying hot yoga
Hot yoga is on the opposite extreme... you need to find workout clothes that make sure you can move in the heat. The lululemon No Limits Tank combines a comfortably loose mesh top with a built-in bra to keep you comfortable.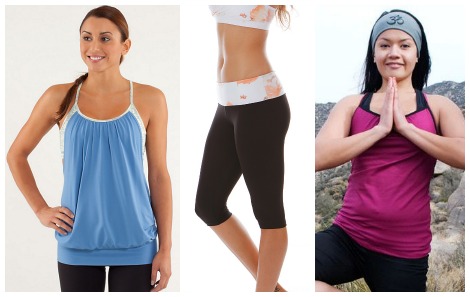 Pair it with the Mika Mia Capris with a delicate floral pattern on the flattering waistband. The bondi band will keep your hair (and errant sweat drips) out of your eyes. They come in solid colors or cute sayings, like this one to proclaim your love for yoga.
Exercising at the gym
If your fitness resolutions lead you to the gym, you'll need some basic pieces that will work on an elliptical machine, while lifting weights or stretching after your session with a personal trainer.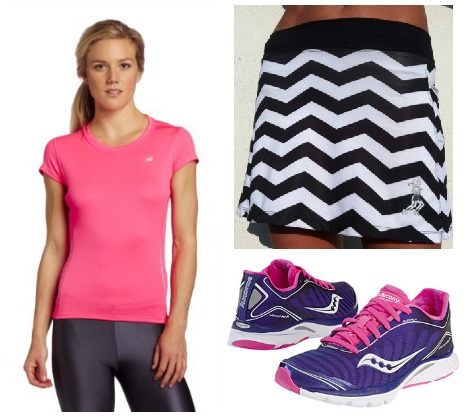 This running skirts ChevRun skirt will show off your love for the popular chevron print. Pull on the Tempo Tee from New Balance in a bright color and these lightweight Saucony Light & Mighty Running shoes from title nine to make your way through your gym workout in style.
Even picking up one or two new pieces of activewear can help rejuvenate your workout wardrobe, so think about incorporating one of these adorable pieces today.
More about exercising
Consider CrossFit
Work out like a supermodel
Find your zen with yoga