Posted: Feb 03, 2013 5:00 PM
This celebrity-favorite hairstyle combines the best of both worlds: cool winter shades with warm spring highlights. Ombre is a perfect, playful hairstyle to transition your hair through seasons and give your look a playful edge.
Why go ombre?
Ombre is a graduation of color that, if done correctly, can blend dark and light contrasts more seamlessly than all-over color or highlights. This technique is perfect for on-the-go moms because you can get away with less frequent trips to the hair stylist and when it grows out, you don't have tell-tale obvious roots that scream, "I don't make enough time for myself!" It's a great way to play with varying shades of color and it's flattering on so many different skin tones. Plus, you can create the illusion of a more slender face by framing it with a darker color on top and saving the lighter colors for the bottom.
What to expect
While not every stylist uses the same exact techniques, many stylists backcomb or tease the hair in the middle (lengthwise), to reveal different sections of the hair and blend the color with more fluid end points. If you're used to the neat sections and foil wraps you get with highlights, don't be alarmed if your stylist starts teasing your hair until you look like someone who stuck one too many fingers in a light socket… it will all come out lovely in the end!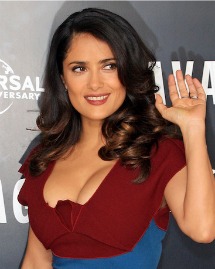 Dark, like Hayek
Salma Hayek put a spin on her signature raven locks by going business on top and party at the bottom. She maintained her sultry look with a rich, but softer, dark brown on her roots, then added a little warmth to her bottom layers with bold ribbons of copper that peeked through her voluminous curls.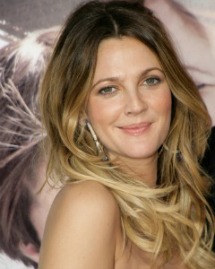 Light, like Barrymore
Drew Barrymore is always changing up her look, but her dark-to-light blonde ombre was definitely one of her hair-defining moments. The deeper color around her face really made her eye color pop, plus she was able to keep several shades of beach-bunny blonde at the bottom for a color win/win.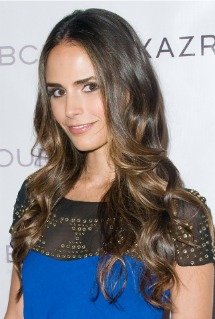 Brunette, like Brewster
One look at Jordana Brewster's ombre locks will leave you wondering if brunettes actually have more fun! Chocolate roots fade to sun-kissed caramel ends — the perfect combo to transition your look from winter to spring, or from summer to fall!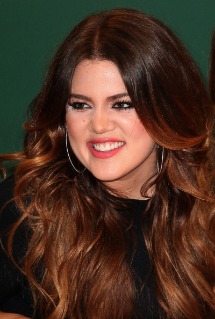 Colorful, like Khloe
Khloe Kardashian has mastered the art of ombre, having tried blonde, brunette and even red. This look, with warm, rich, red hues, is a definite head-turner. If you're considering going red or auburn, ombre is a great way to play with varying tones so you can saturate your hair with color, without being stuck with one solid shade.
You might also like
Bad hair day? Tame frizz and flyaways
Dry, dull hair is out
Beauty products that every busy mom needs
Celebrity photo credits: WENN.com