Posted: Jan 20, 2013 10:00 PM
Harsh winter weather can put your hair to the test. When the weather changes, your hair care arsenal could use a few extra tools. Bring back the beauty in your hair with a few of our tips and tricks.
Had it with your hair? Winter weather messes with your tresses and requires a few changes to your routine. Indoor heating and outdoor cold temperatures are both damaging to your hair. Add a bit of wind, some crazy static or maybe a bad case of hat head and you're in for a long season. We found a few solutions to your biggest winter hair complaints.
Static
The dry winter air zaps your hair of moisture, making it a prime target for static buildup. Once your hair is full of static, it seems the more you mess with it the worse it gets. Natural boar-bristle brushes are said to be best for keeping static to a minimum. Adding moisture to the air in your home with a humidifier may help, and make sure you are using a conditioner each time you wash your hair. Fabric softener sheets for use in the dryer are great for tackling static in your hair, too. Lightly rub the sheet over your hair to help it lay flat.
Dry, dry hair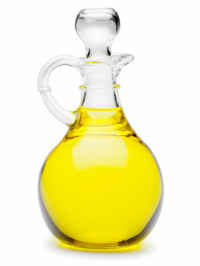 Nothing makes you look older than dry, straw-like hair. Winter hair needs help to hold more moisture in — so change up your routine a bit. Substitute creamy styling products for your usual gel, which may contain drying alcohol. A light treatment with olive oil can bring back sheen and a bit of moisture. Pour a dab into the palm of your hand, rub your hands together and lightly distribute the oil over your hair, starting with the ends.
Daily conditioners and deep conditioners (or hair masks) are a great way to add more moisture to your dry, winter hair. Choose versions with humectants to help attract and hold moisture in. If your hair is thin or fine, a deep conditioner may weigh your style down too much. Opt for a daily leave-in conditioner and apply it from about 2 inches away from your scalp down to the ends.
Hat head
Oh, the cute hats! But the threat of hat head makes many of us shun this fashion trend. If you live in harsher winter climates, hats aren't just about fashion — they really help keep you warm. If your hair is longer, pulling it up into a high ponytail or bun and tucking it under your hat will help prevent the tell-tale marks of hat head. Shorter hair can be pushed straight back, then tucked under your hat. The trick is to push your hair against the regular way it falls when styled, so when you take your hat off it will spring back into shape.
Take good care of your winter hair, and don't let dryness drag you down.
More hair care
Dry, dull hair is out!
Bad hair day? Tame frizz and flyaways
Dirty hair day accessories