Posted: Mar 17, 2013 10:00 PM
Do the words clipless curling iron, bubble wand and ionic blow dryer ring a bell? If not, you need to get up to speed on the latest hair gadgets that will cut down on primping time, leave your hair looking healthier and take you from just-showered to gorgeous, in a flash!
Hair dryers and styling tools have come a long way in the past year. There are so many products now out on the market that not only slim down styling times, they protect your hair from unnecessary damage, too.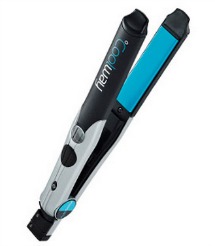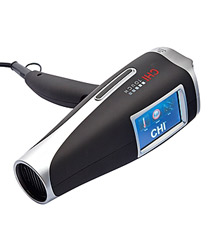 If you've ever cranked the flat iron up to high and filled your bathroom with the not-so-pleasant scent of burnt hair, you'll definitely want to check out the CoolWay Autosense Styler (Ulta). Just pass the flat iron through a small section of your hair a few times and it will identify your hair's moisture level, then automatically set itself to the ideal styling temperature. It won't ever exceed 299 degrees F, so you can get a sleek, straightened look without damaging your hair.
The Chi Touch Screen Hair Dryer (Discount Beauty Center) puts technology right at your fingertips with a touch panel that has four screens with options, so you can set it for several types of hair. Plus, at 1800 watts it's Chi's most powerful hairdryer. Its high-speed motor dries your hair in half the time, while its lightweight ergonomic design — complete with non-slip grip — weighs 40 percent less. The technology doesn't just stop at the touch screen, either. Chi's ceramic heater and its infrared technology also helps to reduce static and tame frizz.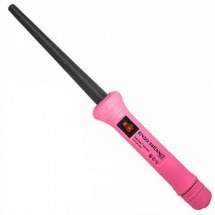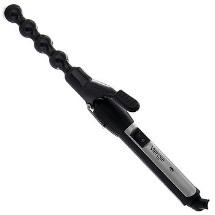 The Conico Clipless Curling Iron by Enzo Milano has a cone-shaped barrel that creates several looks with one tool — from tight ringlet spirals, to large curls and loose beach waves. The ceramic core in the wand sustains even heat throughout the barrel, so your curl stays from root to tip. The non-stick coated barrels helps hair glide easily over the wand and makes it easier to wipe clean.
The Verge Bubble Wand by One (Folica) uses the clipless wand approach to styling, but one-ups the competition on two fronts. They've added bubbles to the barrel for texture and a clamp at the base, so hair stays secure white it wraps around the outside. The bubbled wand creates perfectly-imperfect curls for sexy, swirled locks that look natural and effortless.
Related reading
Hello, ombre!
The new black: A salon blowout
Bad hair day? Tame frizz and flyaways