Posted: Jun 16, 2013 9:00 PM
When I have a long or important day ahead of me, I take the extra step of putting on makeup primer under my foundation, eyeshadow and lips. The products claim to make your makeup last longer and look fresher. But do they really make a difference?
As a work-at-home mom, days go by when I don't wear makeup at all. When I do have the occasion to put my best face forward, I want the results to last. I've tried several brands of makeup primers over the years, and the results are mixed.
Here is what is even more important than wearing primer: thoroughly cleansing, exfoliating, and moisturizing your face prior to makeup application. Nothing makes such a difference in the way my makeup wears than those three things. If I have a lot of dead skin from lack of exfoliation, or flaky, dry skin from lack of moisture, nothing can save the way my makeup looks.
Assuming I've taken the important steps to prep my face to look its best, primer can keep makeup sitting on the top of the skin looking fresh instead of sinking in or wearing off. Makeup primer fills in the small lines and obvious pores and gives your face a more flawless look.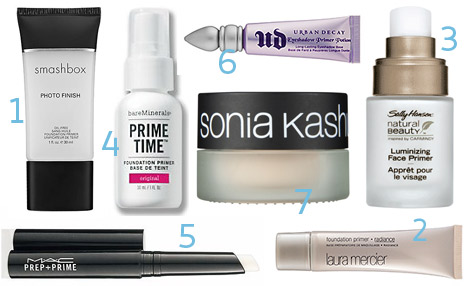 A few popular makeup primers
I'm lazy about my beauty routine most days of the week, so primer is not something I pull out daily. But when I need to look my best for a long day or event, it's a must.
More about beauty
My favorite moisturizers
New Year, new makeup, new you
5 Easy ways to improve your skin care routine