Posted: Mar 03, 2013 10:00 PM
Feel like your wardrobe has you stuck in the past decade? Being a mom doesn't mean putting your fashion sense on the back burner. We found some great outfit options you can wear to the park, the grocery store or the mall and still feel trendy.
Admit it — there are plenty of days when yoga pants are the greatest fashion statement you can make. Being a mom means being ready for anything, and when it comes to your clothes being comfy is key. But sometimes it feels good to look a bit more put together and maybe even a wee bit trendy. Sound good? We found some super comfy and trendy pieces that are sure to make you feel fashionable — even with that spit-up on your shoulder.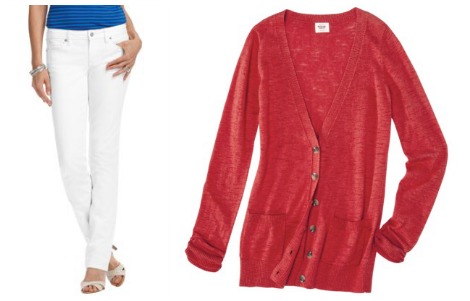 Add a few pieces to your mommy wardrobe and who knows? It may make you feel so perky, you just might sign up to be room mom — again.
More fashion
French fashion tips for the American woman
Look 10 pounds thinner with the right bra
Mom must-have: Cute, comfortable shoes