Posted: Mar 10, 2013 6:00 PM
What one thing in your makeup bag should you throw out immediately? You have your tried and true favorites, but some makeup items take a long time to use up. How long can you hang onto them before they should be tossed?
What old and icky makeup items are hanging out in your makeup drawer? Sure, you paid way too much for that high-end mascara — but is it still even safe to use? Let's take a look at what you're hanging on to, and what you need to toss.
Why worry?
Unlike food items, cosmetics aren't required to have an expiration date. Outdated makeup can irritate your skin and even cause eye infections. Bacteria can grow on surfaces that routinely touch your lips and eyes, making it even more important to keep your makeup items fresh. It's really hard to rock a sexy smoky eye look when you're fighting a nasty eye infection.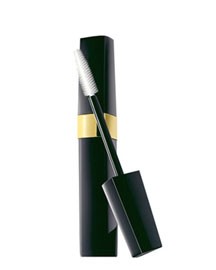 Throw this out now!
The number one culprit in your makeup bag is your mascara — hands down. Whether you have a tried-and-true favorite or bounce between brands, mascara is the one cosmetic that should really be replaced every 3 months. Many women use their mascara for months beyond what is safe, putting themselves at risk for eye infections. A close second is liquid eyeliner, which should also be replaced every 3 to 6 months.
How to determine expiration date
Some cosmetics include an expiration date printed on the label, usually in a month/year format. Many also include a period after opening (PAO) symbol, which is an open jar with a number of months printed on the front. For example, if your foundation has 18M on the PAO symbol, you can expect it to stay fresh for 18 months after you open the jar.
Here's the tricky part — your makeup may expire before the PAO time has passed, if the month/year expiration date comes first. If you bought eyeshadow with a PAO time of 18 months and an expiration date of 6/2013, you should discard it in June, regardless of when you opened it.
General guidelines
If a cosmetics item is runny, lumpy, has changed color or smells, odds are that it needs to go. If your makeup item doesn't include an expiration date, here's a general guide for how long things will last:
Mascara 3 months
Foundation (liquid) 1 year
Powder 18 months
Concealer 12 to 18 months
Blush (cream) 12 to 18 months
Blush (powder) 18 months
Eyeshadow 18 months
Eyeliner (liquid) 3 to 6 months
Lipstick or gloss 18 months
Nail polish 1 year
What are you waiting for? Go check out your makeup drawer and see what items you should toss.
More makeup
Makeup tools
Drugstore vs. department store makeup
New year, new makeup, new you!