Posted: Apr 14, 2013 10:00 PM
Spring is finally here, and the dark nails of winter are ready to be retired. Start spring off with a punch of new nail color... the hottest trends are here.
Are you ready for a change of season? So are your nails. After a long winter of colors like oxblood, charcoal and midnight blue we're ready to pretty things up a bit. We tracked down the latest in spring nails — colors, textures and trends. From something old to something new and on to something nude.
Tangerine dream
The hottest color on the charts last year has staying power for spring 2013. Look for luscious shades of tangerine from soft and mellow coral to neon sherbet bright. Blogger Amanda Austin of It's Blogworthy models the lovely Lauren from the Julep for HelloGiggles Besties Collection (Julep, $14).
Speckled and feathered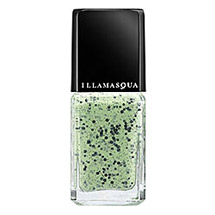 A bit of spring nail inspiration from nature? From polishes with a finish that resembles a speckled bird egg to a feathered effect, these polish trends are for the birds — in a good way. We loved this Illamasqua Speckled Nail Varnish in Mottle (Sephora, $16).
Pass the pastels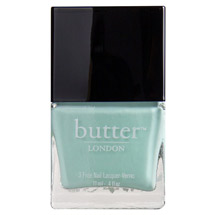 Don't think that pastels are passé. Nothing says spring like a beautifully calm shade of mint green or a perky yellow on your tips. Some have creamy finishes, while others dazzle a wee bit with a touch of shimmer. Check out this beautiful Butter London Nail Lacquer in Fiver (Nordstrom, $15).
Reptiles and texture — oh, my
Spring texture trends are interesting and earthy. We love the OPI Liquid Sand collection (Amazon, $3) that brings gritty all-over texture to your nails. Essie has a new twist on the magnetic polish trend with their Repstyle collection (Essie, $11). Apply two coats and use the magnet (included) to create a reptile design on your nails.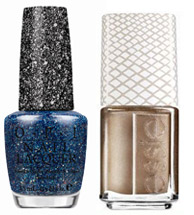 In a mood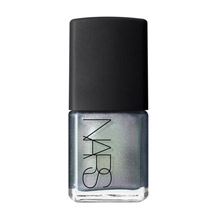 Think spring is all cheery and light? One of this season's hot trends is in a cool department — grays. From pretty silvers with shimmer to a light, soft gray these polishes bring a bit of romance to spring. Not dark and depressing, these grays will win you over for their cool attitude. Our favorite is NARS Disco Inferno Shimmer (Nars, $19).
Nudie show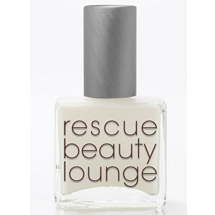 Bring on the nudes! Nail polish in shades of pale pink, creamy white, off-white or cream are a breeze to apply because they don't show mistakes like darker shades do. The clean, fresh look of a mani in these simple shades just shouts spring. Rescue Beauty Lounge Nail Polish in Bella, (Rescue Beauty Lounge, $20) really caught our eye.
Get your nails ready, because spring polishes are here. Which shade will you choose?
More beautiful nails
Should you try a gel manicure?
You owe yourself a pedicure
Distressed nails: How to prevent nail fungus