Posted: May 24, 2013 10:00 AM
April showers are bringing more than just May flowers this year. Florals are popping up everywhere from denim to wallpaper. Learn how to work a fresh take on an old-fashioned look into your home and wardrobe.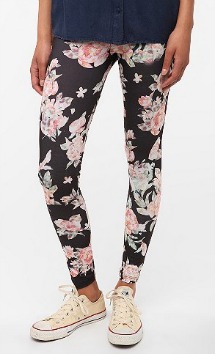 The latest incarnation of floral prints and delicate woven details known as 'granny chic' is decidedly modern and bold, not old fashioned or fussy. Careful placement of big floral patterns and bits of embroidery in the home and sweet nosegays paired with stripes or polka dots in your wardrobe will keep this trend fresh. Here's the lowdown on how to look fashion forward with all things granny.
Patterned leggings and denim are still big hits for spring and it's an affordable way to buy into the floral trend. I'm especially loving bold flower patterns against a black or navy background. These are easy to wear with ballet flats or sneakers and a chambray button down. Perfect for cheering on a little leaguer or running errands on the weekend.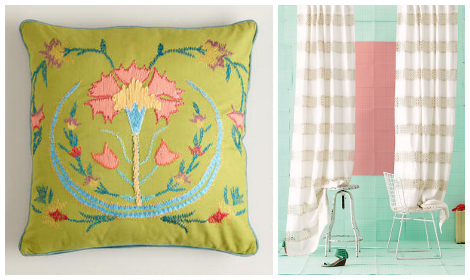 At home, try out the trend with a couple of floral pillows on the couch. Pair them with an eclectic collection of solids and stripes for a fresh look. It's a fun way to bring in a touch of feminine charm without overwhelming the boys in the family. A subtle embellishment on drapes is an easy way to play with the crocheted trend. A single panel of cream needlework adds the perfect bit of texture against a neutral background.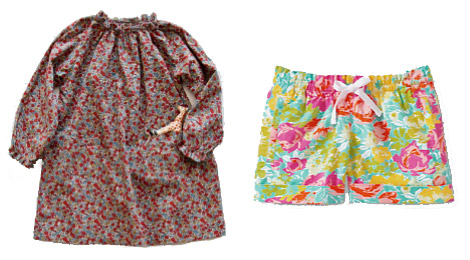 Little girls can also work this look all season long with printed shorts and dresses. Let them mix and match their florals with striped or polka dotted tees and leggings in similar color palettes. Or, let them customize a wall in their room with an array of flower decals.
Keep the look modern
A word to the wise: Granny chic can slip quickly into shabby chic territory. Too many ruffles, florals and white washed wood will look dated and tired. The secret to keeping this fresh is in pairing granny patterns with a healthy dose of crisp neutrals and edgy elements. Think whites, blacks and stripes.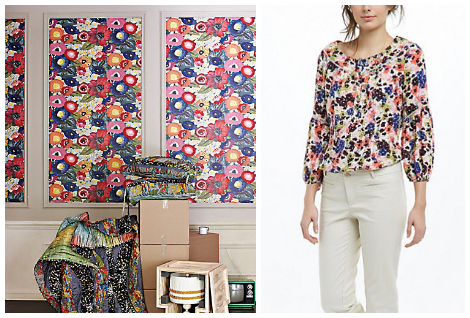 If you're going to go bold with wallpaper, be sure to keep the furniture and decorative items modern and sleek. When you rock your silky flowery blouse, leave it untucked with skinny jeans and animal-print flats. Keep in mind that this trend is a friend to other prints. Think zebra, polka dots and stripes. It's the study in contrasts that sets you apart from Grandma.
Granny chic in action
Amber of The Girl is Craftee shows us how she's rocking granny chic mother and daughter style with a perfect dress for spring and a stylish updated bedroom.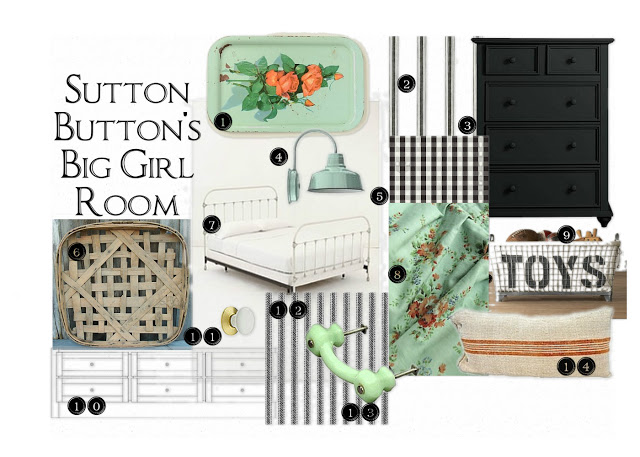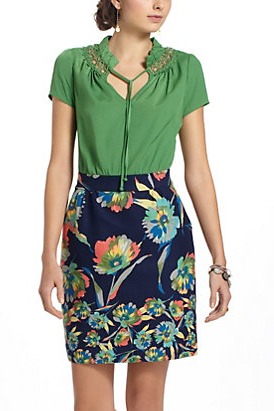 "To me, this dress is all about the floral skirt. It is gorgeous in person, bright, vivid, a little nubby, perfect juxtaposition with the bodice of the dress."
In her home, Amber has been transitioning her young daughter into a "big girl" room and pulling heavily from the granny chic trend while sourcing fabrics and furniture.
"One of my favorite fabrics to use in my home is vintage barkcloth and this skirt reminds me of barkcloth fabrics used in the '20s and '30s. I always check eBay before buying other places. You can find unique, one-of-a-kind items and textiles that can really make your home different."
Whether you're going big and bold with a wallpapered room or flaunting some florals on a pretty printed blouse, granny chic will have you welcoming spring in style.
More spring fashion and decorating
Put some spring in your step
Mom-friendly fashion
Fresh paint colors for spring