Posted: May 17, 2013 1:00 PM
Step away from that overpriced soap and lotion. The skin care wizards at Etsy have some of the best beauty products on the market, if you know where to look. We've got the inside scoop on Etsy's best handmade natural soaps and lotions.
When it comes to natural skin care, the selection at big name drugstores is often limited and department store prices are out of control. If you're looking for great natural beauty products at reasonable prices, look no further than Etsy. We talked to artisans who produce indie soaps and lotions that won't break the bank.
Authentic Common Scents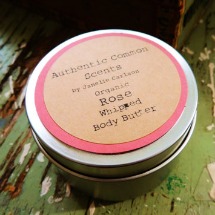 For those who suffer from sensitive, dry skin, there's nothing like natural whipped butters formulated from plants. In addition to making candles, Janelle at Authentic Common Scents carries moisturizing butters scented with natural oils. "True health and true beauty can only be obtained by true ingredients," says Janelle. "Our top priority is to provide you with products made with 100 percent organic oils and exotic butters, so you may feel confident in materials free of parabens and synthetic preservatives."
Soap for Your Soul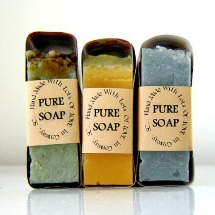 Emily and Mike at Soap for Your Soul produce a wide variety of soaps with unique specialties like a mechanic's soap formulated to deal with grease and odors. "Mike and I are teaching and passing on our talents and love for the crafts and arts of old," says Emily. "We are also passing the next generation an example of a life more focused on LIVING." Check them out for natural laundry soap and delicious scents like herbed tea with oregano.
Sweet Pine Soaps

If it's important to you to avoid fragrance oils, Sweet Pine Soaps are a great buy. "The one bar that I would recommend to newbies is mint spruce. It's probably my best selling soap, hands down," says Sweet Pine Soaps owner, Jess, who adds that all of her products are biodegradable. "I believe what we put on our bodies and down the drain matters, and that's why I choose to use only pure essential oils, natural colorants (clays, herbs, spices) and nourishing butters and oils in my soaps and balms."
SunyIslandBlu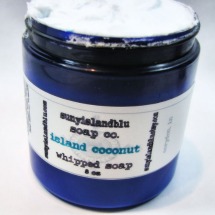 The whipped soaps at SunyIslandBlu are a cross between lotion and shower gel. They work great smeared on the skin or added to a loofah for more foaming action. A women-owned business, SunyIslandBlu carries soaps and other body products with a tropical theme. "We specialize in hand crafted, natural, hypo-allergenic, soaps and lotions," says Suny at SunyIslandBlu. These are great soaps for tweens and teens looking for unique, playful scents.
Sweet Sally's Soaps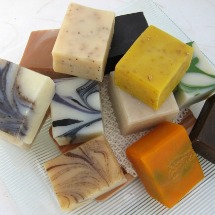 Cold processed using organic olive oil, organic coconut oil and organic palm oil, Sweet Sally's Soaps come in a wide variety of unique scents. If you're looking for fragrances you can't get at the store, this is the shop for you. Scents like beer, peppermint mocha and patchouli vanilla smell delicious on the skin. Read each soap listing for ingredients. Some are made with fragrance oils and some are made with essential oils.
Rose of Sharon Acres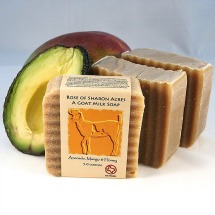 Goat's milk soap has incredibly moisturizing properties. At Rose of Sharon Acres, soaps are formulated with natural fragrances, making them incredibly gentle even when they're scented. These cold-processed soaps make great gifts and everyday bars. Try the unscented goat's milk soap bar for young children and babies, especially for kids with sensitive skin. According to Rose of Sharon Acres, goat's milk can be beneficial for eczema and psoriasis.
More skin care
4 Best skin creams for pregnant bellies
Smart skin care for every age
Clean your face with oil