Posted: May 09, 2013 11:00 AM
Not all of us were born with fashion sense. Get ready to laugh and cringe at what real moms were wearing during their teen years. These hilarious fashion don'ts will have you re-evaluating what you think of modern teen fashion.
If you've been anywhere near a mall lately, you probably know that modern teen fashion is a little on the weird side. Before you start judging what the mall rats of 2013 are parading around in, take a look at a flashback to the totally awesome teen fashions you were wearing [redacted] years ago.
The big neon everything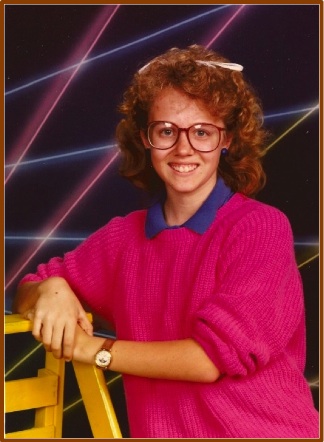 Blogger Angie from A Whole Lot of Nothing has a variety of totally awesome photos from her teen years. "Not having been blessed with any sort of fashion-related gene, I left most of my clothing choices in my mom's hands, especially in my tween years," says Angie. "As you can see from the photo, my mom also missed out on inheriting any fashion sense. This explains both my what-not-to-wear sweater, my not-so-trendy glasses and my snazzy hair don't."
The outlandish hats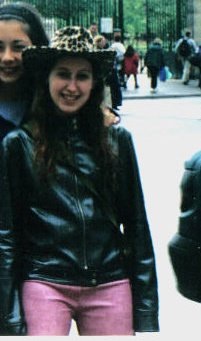 Remember when outlandish cowboy hats were in style? Editor Emilie fondly recalls one of her favorite travel outfits. "Vinyl jacket and hot pink vinyl pants I bought on the Champs Elysees, and a fuzzy leopard cowboy hat," she says. "This was taken in Paris, and yes, this was a very common ensemble for me."
Some serious hair action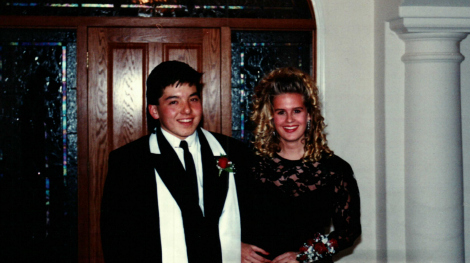 Lisa went all out when it came to formal hairstyle time. "Ah, spiral curls. They were soooo cool! (Or so I thought!) One of my best friends curled my hair for me. So I blame her! But she redeemed herself when she also did my hair for my wedding! Less volume=much better."
The catalog pose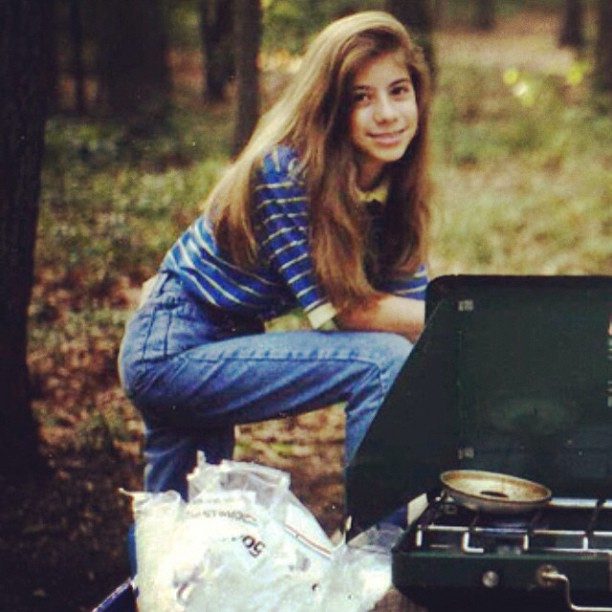 What did you love the most about your teen fashion sense? How about posing for "candid" photos and glamour shots? Blogger Metalia is known for sharing amazingly terrible fashion photos on "Throw Back Thursday" on Instagram. She shares one of her favorites, "A marvelous shot of me rocking mom jeans and my dad's polo shirt, and Sears ad pose."
The drop-waist dress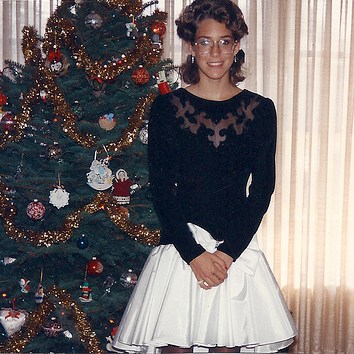 For many unfortunate years, drop-waist dresses ruled every cotillion dance, prom and homecoming. The flouncier the skirts, the better. Poufy bows, big shoulder pads and lace embellishments put the icing on the unflattering cake. Maria shares her go-to class for eighth grade dances, complete with black tights and giant secretary glasses.
The genre confusion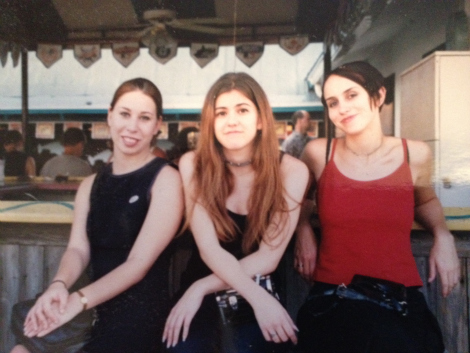 Remember when genres collided and you were good to go as long as something was from Delia's and your hair was a few shades darker than your natural color? Mom-to-be Lauren (right) shares a photo taken with her friends, Jamie and Jen, in the '90s. "Me in high school: somewhere between, goth, raver and figuring it out," she says.
The big white socks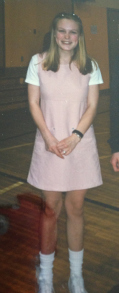 Writer Katie fondly recalls this dress from the early '90s. "I had a pair of white platform tennis shoes that I wore with it, often times with white socks, as pictured. And, I recall that those shoes had to be perfectly white at all times — no scuffs allowed! Maybe it's the mom in me now, but wow, that dress looks short, doesn't it?"
The slacker look

Julia from Julia D Photography shares a photo of her typical school outfit. "It was more of wear what was 'comfortable' as I was uncomfortable in my own skin. Looking back, I don't know why someone didn't say something, but I guess it was the '90s." Slacker culture gave insecure teens an excuse to pair pajama pants with oversized flannel shirts and call it a day.
More on fashion
Could you go a year without buying new clothes?
Hipster trends you're not too old to wear
Bold ballet flats