Posted: Jul 09, 2013 9:00 AM
Caftans are the chicest way to keep cool and casual when summer hits its peak. No longer relegated to swinging '70s costume parties, the caftan is back in style and hipper than ever. Learn how to rock the look with confidence with this roundup of fashion-forward dresses that are perfect for a day by the pool or a hot summer night on the town.
Being an admitted hippie at heart, I've naturally got a penchant for long and shapeless clothing. Thankfully, the fashion gods are smiling on me this season with a crop of stylish caftans that can easily be worn over a bathing suit or out for drinks on a steamy summer date. There are just a couple of rules for keeping your caftan style on the cutting edge of the current century, rather than a flashback to a Three's Company episode.
Go big with shoes
Pair your caftan with a tall wedge or an embellished flat sandal. Gladiators are a great structural trend to work with a flowing dress. Leave your Birkenstocks at home. Caftan style should marry comfort and glamour effortlessly.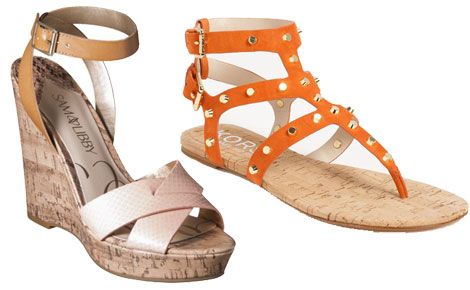 Bedazzled and bejeweled
Proceed with caution when it comes to accessories. Caftans are often embellished with metallic thread, beads or sequins. Sometimes all three! In this case, avoid additional necklaces and bracelets. A simple pair of hoop earrings can be the perfect staple piece of jewelry. However, if your caftan is simple in design, opt for a statement necklace or an arm full of bangles.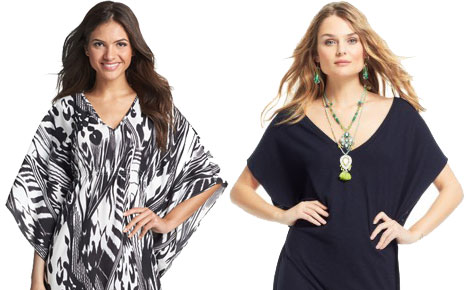 Drama hair
While I caution restraint with the accessories, I say embrace a real hair moment to complement your caftan. If you're wearing a short dress, try a high pony tail, teased at the crown and slicked back on the sides for a flirty and sophisticated look. If you're rocking a long and Grecian style gown, go for romantic mermaid waves. Either way, your hair should be a bold finishing touch to your overall look.

Photo credits: Adriana M. Barraza/ WENN.com; Judy Eddy/WENN.com
Go short
If the full caftan look is too much for you, consider playing with the blouse version of the look over a crisp pair of shorts. The pairing of a breezy top with a sleek bottom is a modern take on a casual summer uniform. All the same accessory rules apply.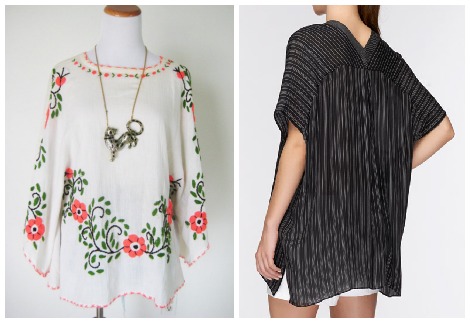 ^ When you get the shoes, jewels and hair just right, the caftan goes from a shapeless housedress to a chic statement. I live by the wise words of stylist and fashion designer Rachel Zoe when she describes the caftan as "A non-negotiable staple in my spring-to-summer wardrobe."
More fashion
Statement jewelry
Swoon-worthy wedges
Celeb mom style steals: Rachel Zoe