Posted: Jul 02, 2013 9:00 AM
Summer days are meant to be spent outside, at the playground or by the pool. And every chic mom needs to face the sunshine in style. Enter: Cute sunglasses. We've gathered the best sunglasses styles for different face shapes so you can enjoy the rays looking cute and fashionable!
There's nothing like slipping on the perfect pair of sunglasses to complete sunny summer days — and outfits! But choosing the right pair can be daunting. It's you against the teeny tiny table mirror turning this way and that, wondering if this is finally the one. But it doesn't have to be that way. Get ready to face the summer sun in style by choosing the perfect pair of sunglasses for your face shape in three easy steps!
Step 1: Meet our experts
Our team of stylists makes choosing the perfect pair of shades a breeze!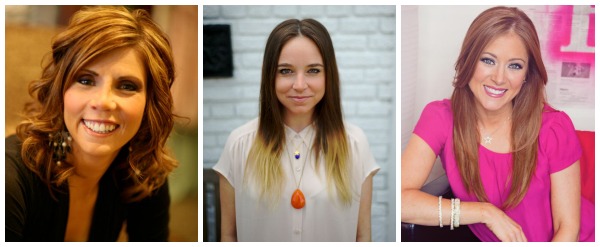 Alicia Richmond is the founder and stylist for Chic on a Shoestring.
Anna Murphy is the writer and co-founder of the lifestyle site and jewelry line annacroswell.
Hilary Kennedy is a style and entertainment expert of the blog www.hilarykennedy.com.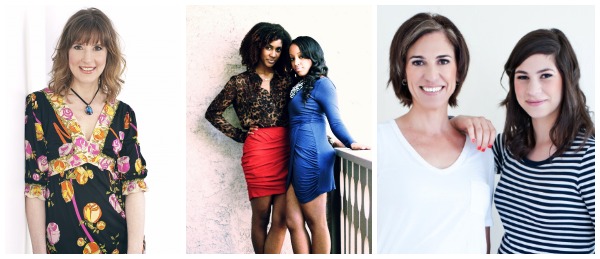 Illysia Neumann-Loreck is a fashion stylist and publisher of the blog MadlyChic.com
Jennifer Rose and Rahiel Dawit are the co-founders and editors of SpoiledLittleLAGirls.com.
Kim and Chloe Gordon are a mother and daughter co-blogging team at Popcosmo.
Step 2: Shape up
Figure out your face shape and the best sunglasses shape for you with Illysia's explanations and celebrity examples and faces of our very own allParenting team!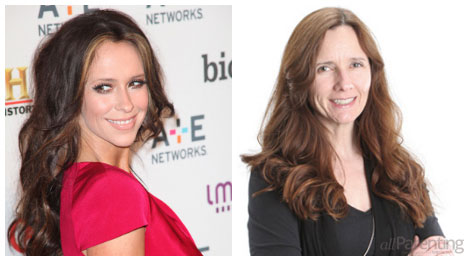 If your face is heart-shaped — with a wide forehead and a small chin — wear subtle or rimless frames to balance your chin. Don't wear them too big or too wide at the temple. Jennifer Love Hewitt and allParenting writer Sherri Kuhn have darling heart-shaped faces.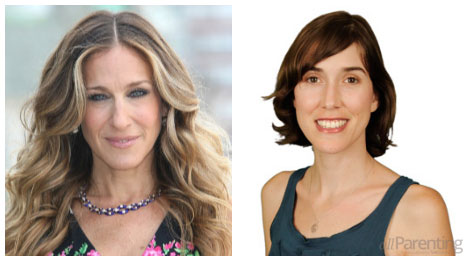 If your face is long — thin and a good bit longer than it is wide — wear square or rectangular glasses with strong frames. Also, sunglasses that wrap around the face are flattering because they won't stick out too far from the temples. Sarah Jessica Parker and allParenting writer Maria Mora have wonderful long faces.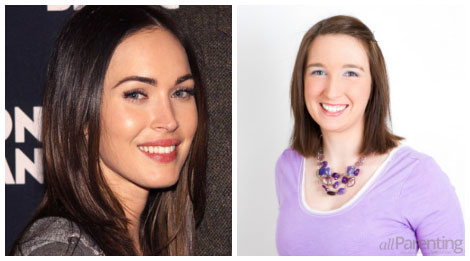 If your face is oval — slightly longer than it is round — most shapes of sunglasses will suit you. They should be as wide as, or slightly wider than, the widest part of your face. Cat eye sunglasses look great on an oval face. Megan Fox and allParenting writer Amy Vowles have lovely oval faces.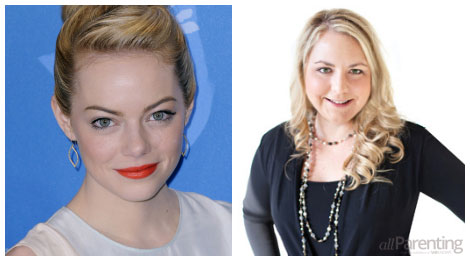 If your face is round — almost as wide as it is long — wear square or rectangular sunglasses. Frames that are slightly wider than your face will make it seem smaller. Avoid round or oversized shapes. Emma Stone and allParenting editor Laura Willard have beautiful round faces.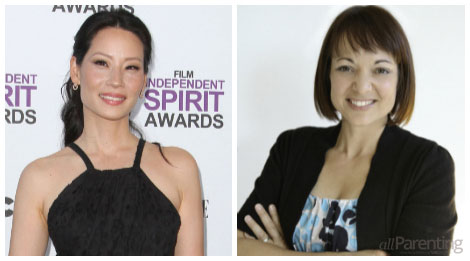 If your face is square — with a wide forehead and a prominent, square jaw — wear rounded glasses for balance. Lucy Liu and allParenting writer Dara Michalski have picture-perfect square faces.
Celebrity photo credits: PNP/WENN.com; WENN; Joseph Marzullo/Wenn.com; WENN; WENN.com/FayesVision