Posted: Sep 01, 2013 9:00 PM
Has your DSLR camera become a wardrobe staple? If so, do you also have an ugly camera strap and huge bag to go along with it? We're here to help you break out of the boring and showcase your own style with these fun camera accessories. Your camera will thank you.
Pack it in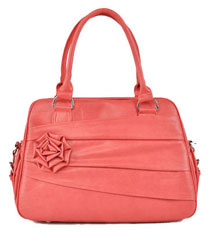 Keep it classy with the Rose camera bag available in a variety of colors including coral. The padded inside features four adjustable pads so you can safely pack in your fragile camera equipment, iPad, wallet and everything else you need. With simple pleats, a beautiful rosette and zippered pockets on the outside, no one will ever guess it's really a camera bag. (Jo Totes, $89)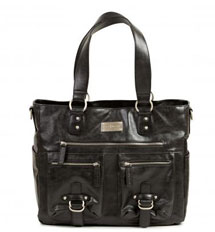 For a camera bag that will always be in style, consider Kelly Moore's Libby Bag. With five adjustable dividers, plenty of zippered pockets and space for a laptop, this bag really is a carry all for mom photographers. Tote it with the two shoulder straps or across your chest with the messenger strap. Either way, you'll have easy access to everything in the bag. (Kelly Moore, $249)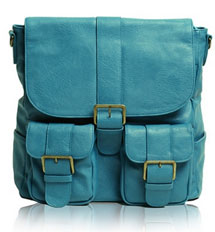 Need a hands-free camera bag? The Brooklyn bag from Epiphanie is designed to be just that with options to carry it as a backpack or a crossbody bag. The four Velcro dividers allow you to easily carry your camera, lenses, flash, memory cards and more. Or, take out the dividers and use the bag as a regular backpack. (Epiphanie, $225)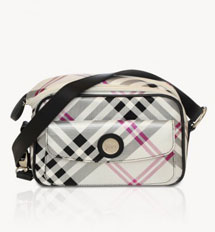 If you have a smaller camera or find you don't need to carry a lot in your bag, check out the Compact System Camera Bag. The cute design will add some spunk to your wardrobe and the padded inside will keep your camera secure. (Jill-e Designs, $89)
Around your neck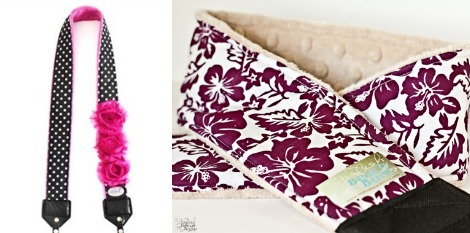 Mod makes beautiful camera straps that scream fashion. The straps support up to 70 pounds of pull down weight and come in a variety of fabric designs including polka dots, damask and paisley. From the basic straps to the premium collection, there's a camera strap to match every outfit in your closet. (Mod, $21-49)
Want a handmade camera strap? Etsy is the place to go. You can find a large selection of camera straps, like this Encinitas camera strap from Stylish Beach Bum. Prices can range from $10 to $100 plus shipping. Since they are handmade, each one will be as unique as you are.
More stylish accessories for mom