Posted: Aug 12, 2013 11:00 AM
The iPad is more than your average tablet. It's a book, work device, photo editor, shopping assistant and more. Since you spend so much time with your iPad, why not outfit it to match your sparkling personality. From covers to keyboards, we've got you covered for both fashion and function.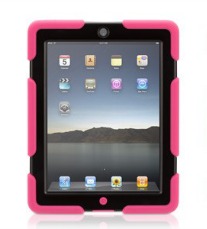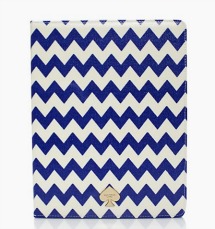 Made with a shatter resistant polycarbonate frame surrounded by shock absorbing silicone, the Survivor case for the iPad will ease your worries about taking your favorite device on the go. This case is certified to meet military standards so it can hold up to the extreme conditions of your kids and the weather. If full protection isn't enough, you can design a custom Survivor case with your favorite colors.
If the simple iPad covers from Apple aren't enough fashion for you, consider an iPad folio from Kate Spade. Your iPad fits securely inside the case, which also doubles as a stand. With cute patterns like chevron, florals and dots, it really is the perfect mix of fashion and function for your favorite tech item.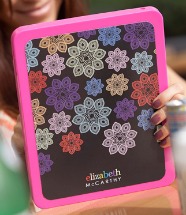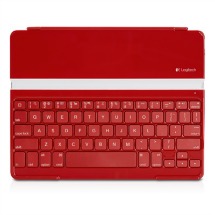 Already have a cover for your iPad? Make it a little bit more you with personalized iPad stickers from erincondren.com. Choose from one of their signature designs or customize it with your own colors and combinations. They stick directly to any case and are easy to remove without any residue, waterproof and are completely you!
If you do a lot of typing on your iPad, you should definitely get a keyboard. But not just any keyboard will do. No, you need the Logitech Ultrathin keyboard cover for the iPad. It's a Bluetooth wireless keyboard that doubles as an iPad stand for landscape or portrait placement. It's slim, sleek and comes in different colors. Can't beat that.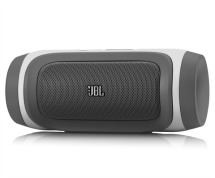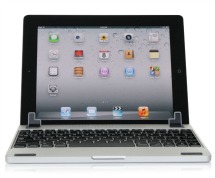 Turn up the volume with a JBL Charge wireless speaker. Using Bluetooth technology, stream your favorite tunes through this 2 x 5-watt portable speaker. The rechargeable battery should provide 12 hours of music playing and the rugged case will allow you to take it almost anywhere.
Turn your iPad into a mini laptop with The Brydge. It's a case, keyboard, stand and speakers all in one. The aluminum body matches the iPad while the clamp holds it securely and the hinge allows for viewing at almost every angle. Best of all, it connects via Bluetooth so there are no wires to worry about!
More on technology
Moms addicted to smartphones
Mom must-have: FatCat PowerBar 4200
Mom must-have: Mophie Juice Pack