Posted: Sep 10, 2013 9:00 AM
Quick and natural teeth whitening is the way to go to boost that perfect smile. Our homemade teeth whitener recipe is simple to make and use and you're going to absolutely love the results! No more harsh chemicals or high prices for you, only a simple, effective, natural teeth whitening recipe!
A beautiful smile lights up your face and the room. A little known fact is that a balanced diet helps keep that smile bright. Dr. Gary Cash, DDS, recommends "eating fruits such as apples and strawberries to mechanically cleanse the teeth." But when you're looking for an extra whitening boost, it's tempting to buy over-the-counter teeth whiteners to achieve that glowing smile. A DIY version is less expensive, more gentle and every bit as effective for teeth whitening. The two homemade teeth whitening recipes below are all natural, completely effective and health blogger and dentist approved!
Baking soda teeth whitening paste
Dr. Banker of Creative Dental Care says, "Whitening at home using products you already have is possible! Baking soda is mildly abrasive and can remove stains without damaging tooth enamel and hydrogen peroxide is an effective whitener. So a mixture of baking soda and hydrogen peroxide can be mixed to a toothpaste-like consistency."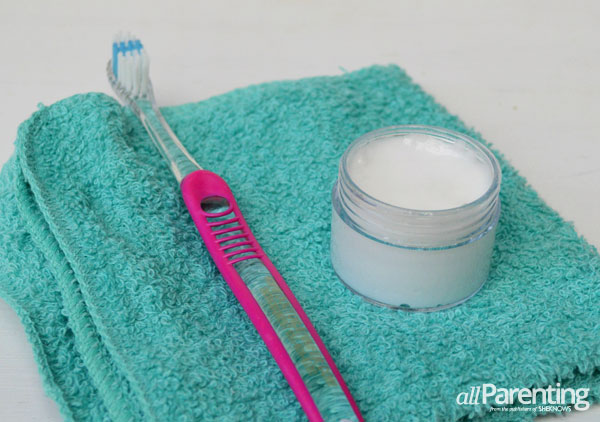 What you'll need
Baking soda
Peppermint extract (optional)
What you'll do
Place a small amount of baking soda into a container.
Stir in just enough food grade hydrogen peroxide to create a paste.
If you'd like, add a few drops of peppermint extract or mint flavored toothpaste to flavor the otherwise somewhat salty tasting whitening paste.
Use this as your toothpaste. The gentle mixture can be used regularly and has almost immediate results!
Food grade hydrogen peroxide can also be used to rinse the mouth like you would with a mouth wash.
Activated charcoal teeth whitening
Health and nutrition blogger Shera Lee says, "Activated charcoal will not only whiten your teeth, but it will also absorb bad bacteria and toxins giving you long-lasting fresh breath throughout the day!"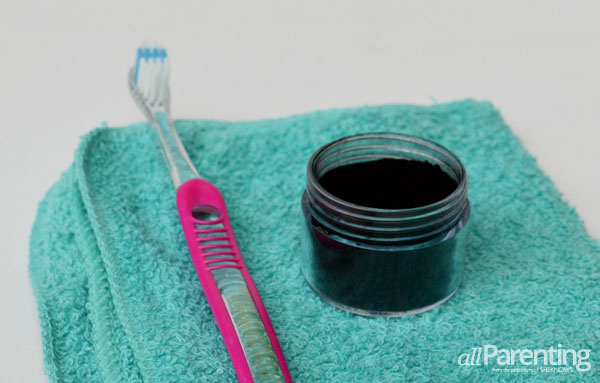 What you'll need
What you'll do
Pour a little bit of activated charcoal into a small bowl or container.
Dip your wet toothbrush into the charcoal and brush your teeth with it.
The surprising look of your activated charcoal covered teeth is worth the results. Activated charcoal doesn't have a flavor or negative effects and can be used every time you brush your teeth. You'll see subtle results within a few days and striking ones within two weeks!
Tips
Food grade hydrogen peroxide and activated charcoal are more common ingredients than you'd think! Try finding them online or at your local natural grocery store!
More on natural solutions
Crazy about coconut oil
How to help relieve chronic headaches naturally
Nature's best antibiotics