Posted: Oct 07, 2013 10:00 AM
Wraps and oversized scarves are the easiest and chicest protection from winter's chill. Stock up on this cold weather accessory with a roundup of the season's best wraps.
Nothing says cozy like an added layer of silk, chiffon, cashmere or cotton wrapped effortlessly around your neck or draped over the shoulders. Whether you're accessorizing for fashion or function, a few go-to scarves and wraps are a must for your fall wardrobe.
Lighten up
Oversized scarves in lightweight materials like silk and chiffon make the perfect transition piece for fall. Make a statement with a bold or edgy print and pair it with a crisp white button down blouse and jeans. When the weather calls for something warmer, simply tie it to the outside of your handbag for a classic pop of color.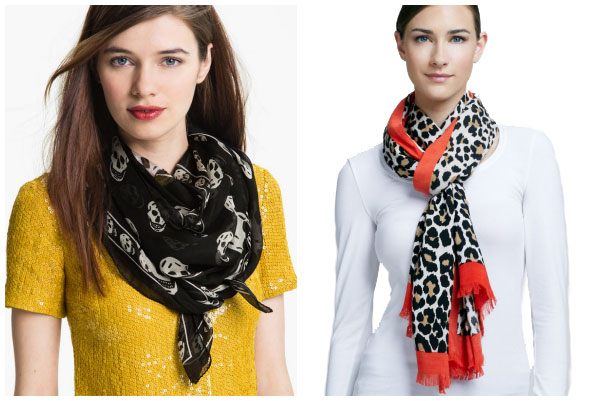 Getting warmer
The infinity scarf is an easy look to incorporate into work and weekend uniforms. No special knotting or draping is required since the design is a continuous loop. Wear it with a leather jacket or cardigan and opt for neutral or solid color that can be worn throughout the week. The wide cut creates effortless layers for added warmth whether you're running errands or standing on the soccer field.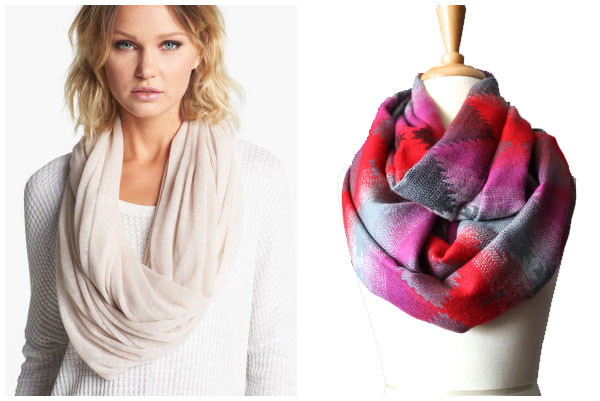 For the big chill
Shawls, ponchos or hooded wraps can replace your jacket in mild climates or act as a heavier transitional piece in cold weather areas. Layer them with fitted separates to avoid an overly bulky look. The final layer should be the only oversized item as it looks best when draped or swaying over shape-conscious tees, light sweaters and skinny jeans or leggings.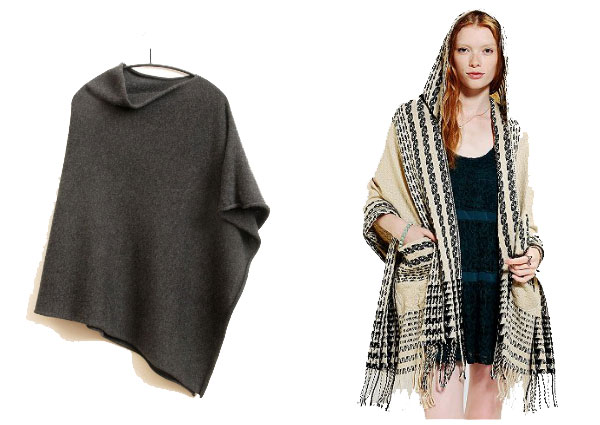 Keep it simple
When accessorizing with an oversized wrap or scarf, leave the statement necklace at home. Stick to a stack of bangles or a cuff and small earrings. Let the trendy pattern, saturated color or distinctive shape take the spotlight. Now all you need is a Hot Tottie-filled thermos and you'll be styled and ready for whatever the weatherman throws your way.
More fall fashion
How to wear white into fall
'90s fashion is back
Classic coat roundup for fall