Posted: Nov 12, 2013 8:00 AM
Model, television co-host, beauty blogger, oh, and mom of three, Shelley GoodStein tells us how to create our own signature style — one that we can rock at the office, school pick-up or out on the town (sans kids!).
The power of three
If you think you're too busy to pull together your own signature style, Shelley's here to tell you it's easier than you think. The author admits, however, "Having a chic and signature style is important to me as a model, but, being a mother of three, this can sometimes be challenging." In her experience on the runways, she says "editors instantly look at three things to discern what vision or signature style the designer is trying to convey at the show. Models are always sent down the catwalk with a harmonious look — makeup, hair and shoes." Sounds easy enough, right?
Hairstyle
Though Shelley says there are many ways to create a signature style, outside of changing your clothes, the thing that "really screams who you are is your hairstyle." She adds, "Unlike other eras, where bouffant, bob or shag hairdos were mandatory for all moms, today our options are endless. Find your most flattering cut and keep your hair color close to your natural one. If you go too much lighter or darker, you will find yourself anxious in trying to find the time for frequent maintenance, often spending more money than you'd like! But if you keep it close to your normal color, you will find you can stretch out appointments and have more time with the family."
Accessories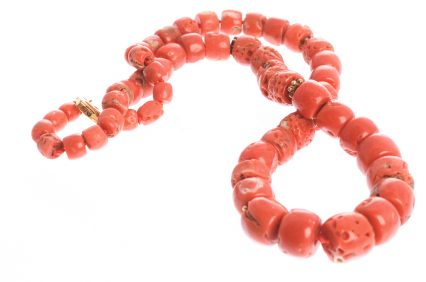 Getting dressed while you're trying to get your kids dressed and out the door can prove a bit tricky, so Shelley advises choosing a slimming color (hello, black!) and dressing in a monochromatic style. She says, "Dressing in monochromatic colors does a few things — it makes us look skinnier and taller, plus it's a no brainer. But the real tip is that the color doesn't necessarily have to be all black. This concept works for all white or all neutrals as well." To avoid a boring look, Shelley says, "Here's the trick — add something that only takes two seconds to pull off a totally different version... a jacket in color, or a statement necklace, a red pump, high boots with pants tucked in, bright nail color or a cool belt to switch up the same basics over and over again."
Classics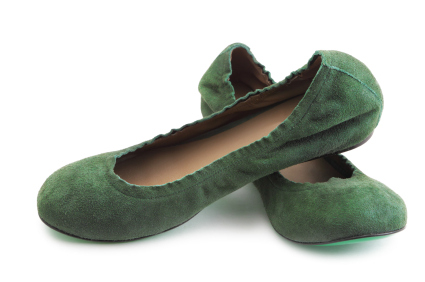 Shelley advises purchasing quality versus quantity when it comes to your monochromatic basics and accessories. She says, "I love cashmere sweaters and spit up cleans off every bit as easily from cashmere as it does acrylic, but it feels luxurious and is always appropriate. Important pieces like a beautiful leather handbag or shoes fall into this category as well. Heels instantly dress it up, boots can give you that chic vibe with skirts as well as tucked-in pants — and even Audrey Hepburn showed us how to rock the ballet flat which holds true today!"
A signature piece
To create a signature in your style, find something you love and wear it in many ways. Shelley says, "My girlfriend's signature style is always a navy striped shirt. You'd be surprised at how many versions of this are out there, 3/4-sleeved, tee, boat neck and skinny or wide stripes. Maybe you like to wear fedoras or neck scarfs? Chunky necklaces can be worn with everything and don't have to cost a lot — Aldo and Forever 21 have great ones that will instantly change your look for not a lot of money and give you that signature style.
Jeans
Jeans can work for nearly every occasion, and moms can practically live in them so make sure they are the most flattering for your figure! Shelley says, "Dark denim is the must-have basic in my closet. The easiest way to change the shape of your lower body is by changing your jeans. I really love boot-cut jeans and they look good on almost everyone. Darker colors make your legs look longer and leaner and they don't show every imperfection. You can find great options at the Gap as well as higher end brands like Paige Denim."
Your best features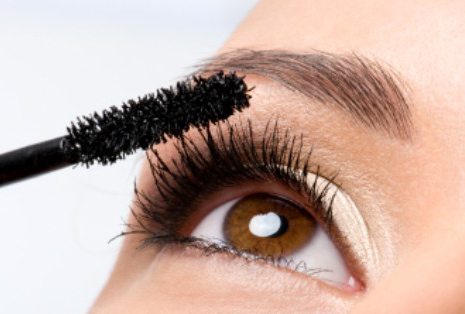 When it comes to your makeup, decide what feature you want to focus on and play that up. Shelley advises, "If this is your irresistible mouth, then be known for changing up bright lipsticks. Maybe instead of a smoky eye, you prefer a cat eye with tons of mascara."
Dress the part
Finally, Shelley advises against "getting too comfortable in your workout clothes." She says, "It's easy to end up wearing them all day long, like pajamas because you get lazy. This is not a style. It's hard for even a model to look good at lunch in spandex. If you change into anything else, even ratty jeans and a man's white shirt, you'll feel better about yourself. And remember when you're out with your guy that you make him look better so don't be lazy — always dress the part."
More fashion and style
Fall in love with these structured bags
Fall boots trends
Fall accessories: From punk to pearls