Posted: Oct 31, 2013 7:00 AM
Looking for a change this fall? Update your hair color. We asked top stylists to share the season's hottest hair trends.
It's time to update your hairstyle for fall. Whether you're looking for a temporary change or a permanent hair makeover, we've got the top fall trends for hair — straight from expert stylists.
Prepare your hair before you color
Don't dive right in to a color change. Prep your hair with a trim or new style. Healthy hair colors more evenly and helps your color last longer. Your stylist will evaluate your hair for split ends and damage to make sure you get the right trim before you color. Certain color techniques are better suited for longer hair. Before you make any serious style changes, make sure your stylist knows what kind of color and overall look you want to achieve.

Photo credit: eSalon.com
Don't try anything drastic at home
When it comes to lightening your hair or making serious color changes, leave it to the experts. Estelle Baumhauer, celebrity colorist and Color Director at eSalon.com, recommends sticking to at-home shades within one or two levels of your natural color. "It is easier to add color at home and go darker than to lift color with bleach or highlights," Baumhauer adds. She's seeing an overall trend of warming existing hair color with deeper, rich shades like golds and chestnut.
Go for dynamic color with new techniques
This fall, ombre is out and color with movement and dimension is in. Techniques like balayage and ecaille, or tortoiseshell, give hair natural color that looks sunkissed — not fake. The tortoiseshell look works with hair of any shade, and can be achieved with lowlights as well as highlights. This technique looks fabulous on medium to long hair with waves or curls.
Get great color at any budget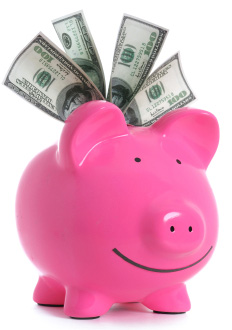 Quality hair care can be pricey. "As a professional colorist I really recommend you align yourself with an artist that can help you achieve your desired hair result," says Jennifer Loprete, Master Stylist. Don't let your budget get you down. According to Loprete, most salons use a tiered system, employing stylists with a range of credentials and experience. She recommends working with an intern if your budget is conservative. "There are many shampoos that have tint in it," she adds, "if you want to enhance your blond or give a glow to your brunette."
Embrace natural, healthy hair
Flat hair color can look dramatic and eye-catching, but it rarely looks natural. This fall, even the deepest, boldest shades are glowing with a natural look. "The idea is to achieve a shiny look that makes your hair look healthy, silky and touchable. The difference from last fall to this fall is that last year people were going with reds and vibrant colors and are now reverting back to naturals bringing back sexy, shiny, luscious hair," says Marcello Paglionico of Roy Teeluck Salon in New York City.
Work with your stylist to maintain your color
"One important aspect for making your hair look beautiful and healthy is how you care for it at home," says Master Colorist Frank Marino of Salon Sora. During the dry months of winter, moisturize your hair regularly with a deep treatment. "Doing a treatment doesn't have to be a chore," says Marino. "If you're going to the gym or just hanging at home you can easily apply the treatment, go about your day and then shower it out when you are done." Ask your stylist to recommend the right shampoo and conditioner for your hair type and color to help maintain your hair's health and appearance.
More hair care
An alternative to hair highlights: Balayage
Best hair styles for your face shape
Love it or hate it: Pixie hair cut