Posted: Nov 26, 2013 7:00 AM
Lace details, pastel palettes and jeweled embellishments may seem like princess costumes gone wrong, but these winter trends can work for any wardrobe. Mix and match these ultra-feminine pieces with classic staples and bring an extra bit of sparkle to your winter wardrobe.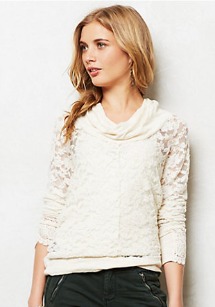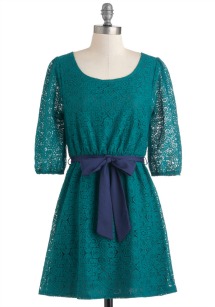 If the idea of wearing a lace shirt in the middle of winter makes you shiver — think of all the places for wind to blow — remember that just a little lace can go a long way in bringing a feminine touch to piece of clothing. The cowl neckline keeps the Frosted Lace Cowlneck winter appropriate, while the lace is soft and feminine against your favorite pair of skinny jeans. Notice the gorgeous detailing on the sleeves — that detail will make you feel more ladylike every time you see it.
You've seen lace dresses on women strutting across the red carpet or gliding down the wedding aisle, but the feminine fabric can be used for casual looks, too. The Friends Again Dress is flirty and fun, but it can also be paired with tights and boots to keep your legs warm while running errands or meeting friends for lunch.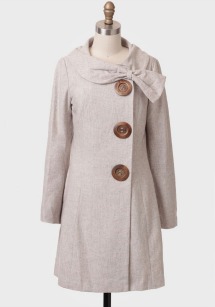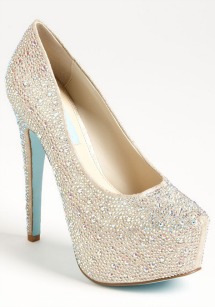 In pale gray, the Socialite Bow Detail Coat is the perfect way to stay warm. The oversized bow is a dramatic, feminine accent on the wool blend coat. The coat hits mid-thigh, which is the ideal length for winter, as you'll stay warm without being hindered by anything below your knees.
Special occasions call for a little extra sparkle, but after chasing around little princesses all day it can be hard to know where to draw the line between couture and costume. Blue by Betsey Johnson grants your "Wish" for a fabulous, sparkling evening shoe.
Jeweled clutches
PRICE: Bergdorf Goodman, $435, AND Forever 21, $20

With holiday parties filling up dates from now until the New Year, it makes sense to add accessories instead of purchasing a new dress for each occasion. Even the simplest black dress makes an outfit statement when paired with a jeweled clutch. The Alice + Olivia Be Jeweled Embellished Clutch Bag will glitter in the candlelight and become the feminine focus of your evening attire. For a still shimmering but less expensive impact, try the Glittered Diamond Clutch.
Everyone could use a Rhinestone Broach Headband in their accessory arsenal. The whimsical bit of sparkle is lovely for a special occasion, but it can also distract from a bad hair day when used to pull back a messy bun.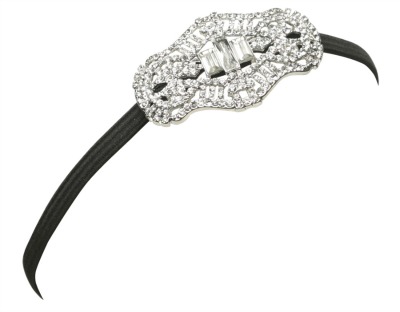 More about feeling pretty
Makeup bag must-haves
Switch to mineral makeup
Eyelash extension dos and don'ts