Posted: Dec 12, 2013 9:00 AM
Whether you're shopping for a gift exchange or you're dying to try a new product line, seasonal makeup gift sets are the best way to save money on beauty goodies. We've rounded up the top picks.
It's the most wonderful time of the year — holiday makeup gift set season. Holiday beauty gift sets are the number one way to save money on makeup. Plus, they come in adorable packages that you don't even have to wrap. We won't tell anyone if you buy one of these gift sets for yourself or break it up for stocking stuffers.
A Few of My Favorite Things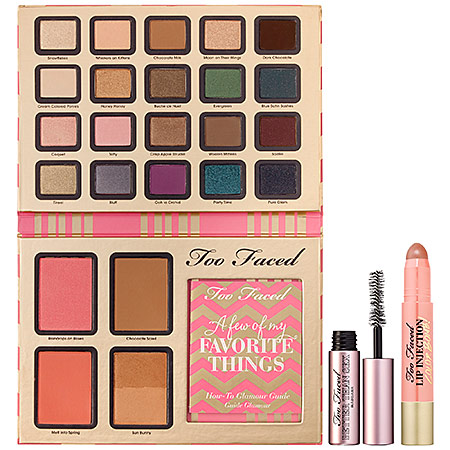 Too Faced is a stylish, upscale makeup brand with vivid colors and cute packaging. The A Few of My Favorite Things clocks in with a value of well over $400, making it a fabulous steal for the holidays. Create dozens of looks with a wide variety of eyeshadows, blushes and bronzers. (Sephora, $56)
Pure Delights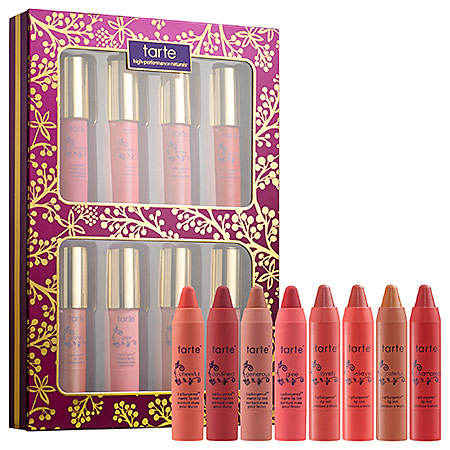 During the winter months, nothing beats a super moisturizing lip color. Stock up with Tarte's Pure Delights 8-Piece LipSurgence Lip Set. The value of this set is over $100, making it an excellent steal for stocking stuffers or your own personal stash. If you've never tried this popular lip color, you're missing out. (Sephora, $34)
Countdown to Love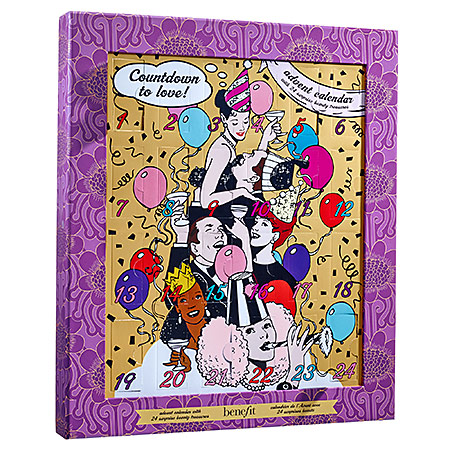 Do you miss the childhood thrill of opening an advent calendar during the Christmas season? Benefit's Countdown to Love Advent Calendar gives you 24 little beauty goodies, including a sample size of cult favorite Benetint. This is a holiday makeup gift set you'll want to keep for yourself. (Sephora, $68)
Glitz & Glam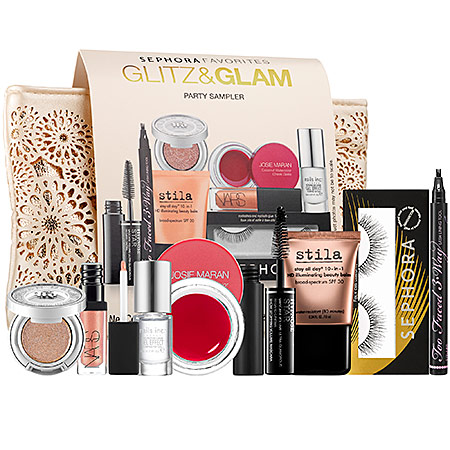 Not a brand loyalist? Try a gift set that includes a variety of popular makeup lines. Glitz & Glam lets you test drive high-end brands like Stila, Nars and Lancome. At a value of over $150, this set is perfect for the glamor girl in your life. Each item comes together to create a dramatic, sexy look. (Sephora, $45)
Escape to Morocco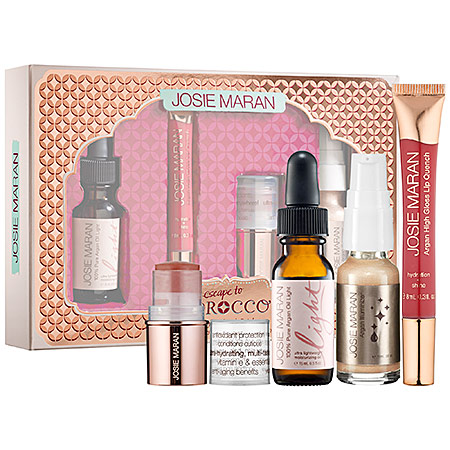 Josie Maran cosmetics are known for containing quality argan oil, a highly moisturizing oil that rejuvenates skin and hair. Escape to Morocco Holiday Lights & Brights features a light facial oil and illuminating cosmetics. Every woman needs quality travel sizes for getaways and overnights. (Sephora, $29)
Black Market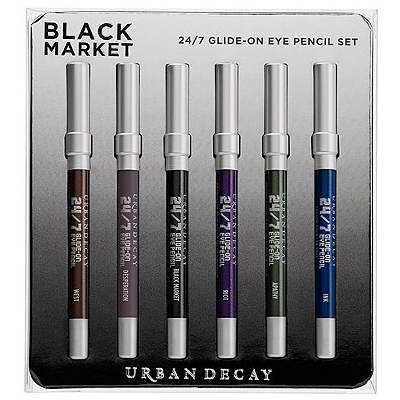 Urban Decay's Black Market 24/7 Glide-On Eye Pencil Set gives you six super pigmented shades, including five exclusives. The smaller sizes make these pencils travel-friendly, but they're not so small that they're hard to use. This is a must-have if you're a fan of dramatic eyeliner. (Macy's, $36)
More on makeup
The best makeup tutorial bloggers
Our favorite nail art for fall
Nail trends are going all the way back to black