Posted: Dec 16, 2013 8:00 AM
Warm up with a cute coat that's big on style. These stylish winter coats will boost your mom style in a jiffy.
This winter, reach for a coat that really stands out. These 10 winter coats boast unconventional cuts, textures and prints. Turn heads as you stay warm in style.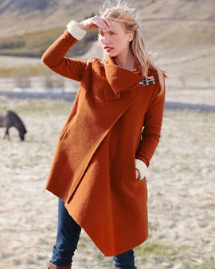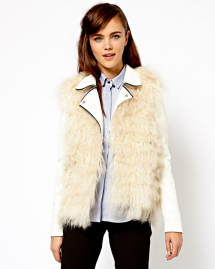 In bold orange, this asymmetrical wool coat makes a big statement. The dipping hemline and hardware clasp give it edge and style. Best of all? It's on sale.
This isn't a coat you'll wear to pick up your kids from school. The faux fur gilet with a leather collar is total girls' night out material. Feel like a rock star in this special occasion piece.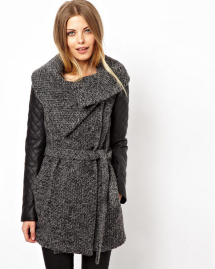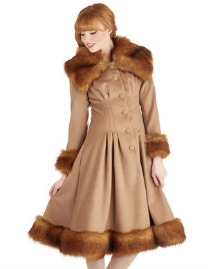 This quilted sleeve coat combines the season's hottest texture with a soft gray that goes with all of your favorite winter outfits. Dress this versatile outwear piece up or wear it casually.
Dress like a princess in this luxe coat. Faux fur lines a fitted, knee-length silhouette in a soft fawn. Sure, it's a little showy, but it gets the job done and you'll feel like you're in a fairy tale.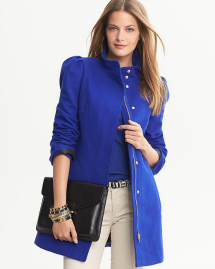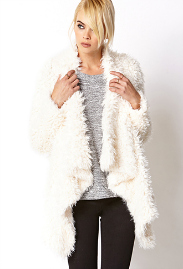 This bright blue coat is perfect for everyday wear, without looking boring. Electric blue and dainty cap sleeves elevate it from your everyday winter coat.
Looking for an affordable date night coat? Try a shag coat that's a little bohemian and a lot of fun. It won't break the bank, but it will make you smile.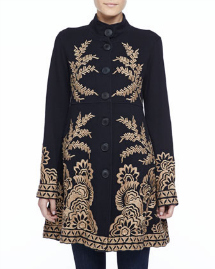 Is it possible to look cozy and chic at the same time? This vegan leather sweater jacket says yes. A stylish motorcycle cut gets softer with sweater sleeves and a removable hood.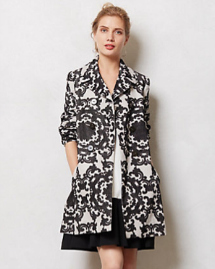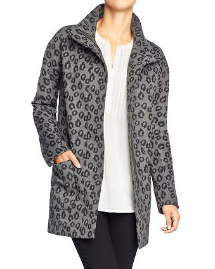 Thanks to a very conventional silhouette, this cord coat is flattering. Thanks to an eye-catching black and white print, this coat is also stunning.
You don't have to spend a fortune to get a coat that stands out. For a budget-friendly buy, try this leopard print coat that's bold but casual enough for everyday wear.
More fashion finds
It's all in the leather this fall
Layer up with a warm wrap
Classic coat roundup for fall