Posted: Feb 24, 2014 10:00 AM
While we take the time to go buy a new outfit for a party, we hardly take the time to go buy ourselves new bras and underwear. In reality, we probably need new undergarments more than we need that new dress or shirt. Take the time to treat yourself to a couple of new undergarments. You'll be so happy you did and so will he.
Every couple of months I try to do the great closet clean-out. Jackets, shirts, pants and even shoes are placed in bags to donate. However, when it comes to my undergarment drawer stuffed full of bras, slips and underwear, I don't think it's been cleaned out in the past few years.
Think about how much wear and tear your undergarments get in any given week. That's a lot of wear for something that is so close to the body and is supposed to keep things "perky" and "protected." So if you're like me, take some time this month to clean out that dreaded drawer and go shopping in search of a few new sets of undergarments that will not only replace the old but are also an "upgrade" in the style department.
Underwear uncovered
Call them what you will… underwear, panties, chonies, thongs, briefs… they're all the same thing to me — an essential everyday item. They protect us from chafing against our clothes and at times, yes, they can give us visible panty lines (VPL) but if you look for the right ones, it's a situation you can avoid all together.
You want to wear underwear that is comfortable for your body as we all know that having our undergarments "ride up" is less than ideal. So whether that's a hipster brief, a thong or a boy short, make sure it's the right fit and best for the activity you'll be doing that day. For example, moisture-wicking underwear is a must-have for working out and a thong is probably best for avoiding panty lines on tight-fitting dresses.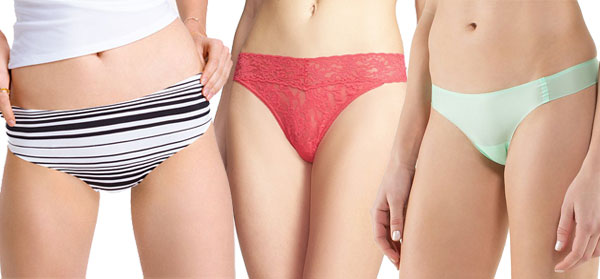 Bra brigade
It's no secret that most of us are not wearing the right bra size. If you lose or gain weight rapidly, then your breasts are one of the first places on your body to shrink and gain. I have to admit, as I was cleaning out my drawer, I found bras that I wore two years ago when I was pregnant. They definitely don't fit me now but as laundry day approaches, I kept them there as a last resort. Don't be like me — toss them out and get ready to hit the mall for a few new bras and don't be afraid to get refitted at the store to make sure you're in fact getting the right size. It can make a huge difference in what you wear, how you wear it or even alleviating back and neck pain.
It's best to have a couple of different bra options available to you based on what you wear, such as a demi cup bra for low-cut tops and a full coverage bra or T-shirt bra for everyday wear. You will also want to make sure to have at least one nude or white colored bra and a black bra to wear under dark colored items.

Once you have the basics, then it's fun to add colors, lace and patterns to your bra drawer for date nights. Bras probably get the most wear and tear out of any of our undergarments and they are also the most delicate. To avoid losing elasticity over time, it's best to hand wash your bras in cold water and hang dry. The washer and dryer can be harsh on the bras even if they are machine washable materials.
Sassy shapewear
I'll never forget the first time I put on Spanx and my husband saw me in them. A look of shock and horror crossed his face as he asked what they were. As I explained, he still didn't understand the need for them nor does he believe me that every woman owns at least one or more pieces of shapewear. I still maintain that at a certain age, gravity does take over and it's time to own shapewear. However, just like bras, they don't last forever and need to be replaced every few months or once a year based on how much you wear it.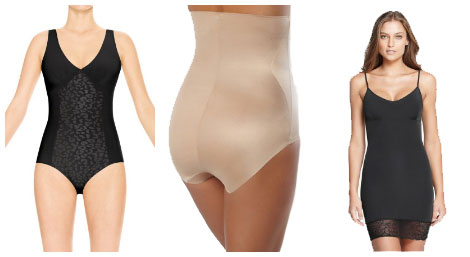 There's nothing like new undergarments to make you feel sexy, so once you have your new items, make sure to plan a date night to them show off. It's a win-win for both of you!
More on undergarment shopping
6 Sexy non-lingerie boudoir outfits
Look 10 pounds thinner with the right bra
5 Tips for moms to feel and look sexy again