Posted: Mar 06, 2014 10:00 AM
Your closet doesn't have to be a place where you feel bad about your body — or your wardrobe. Surround yourself with clothes that work for your body type, and getting dressed will make you smile.
Feminine dresses are a closet must-have
Standing in front of your closet and pondering what to wear shouldn't make your day feel stressful. Having a few go-to pieces front and center will be a relief on days when you want to feel confident in what you're wearing without putting too much thought into your clothes. Dresses are the perfect choice for days when you feel like you don't have anything to wear. You don't need to worry about coordinating tops and bottoms — maybe your skinny jeans are clean but your favorite tunic is in the laundry — and they look like you put more thought into your outfit than you actually did! Feminine dresses run the gamut from evening to casual dresses, and there's something out there for every body type.
Flatter your straight figure
Whether you want to call it boyish or straight, choosing dresses with visual interest can create a few curves. A major bonus to shopping for a straighter figure is certain shapes, like the sheath dress, fit well right off the rack. If you choose the right dresses, women with straight figures won't have to worry about too many visits to the seamstress for tailoring.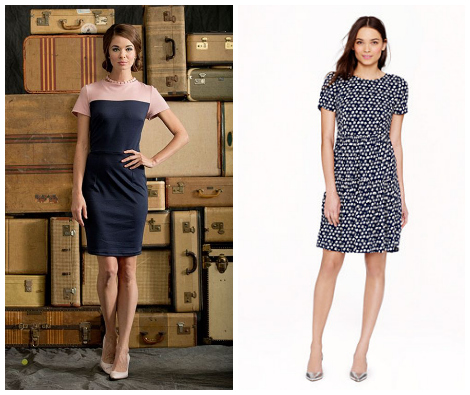 Highlight your hourglass figure
An hourglass figure balances curves on the top with curves on the bottom. The lovely, oft-celebrated, feminine shape can be difficult to fit at times, because dresses that fit on the top may be too large in the waist. Look for dresses that nip in at the waist, even if you have to have a bit of tailoring done to make it fit the way that makes you most comfortable.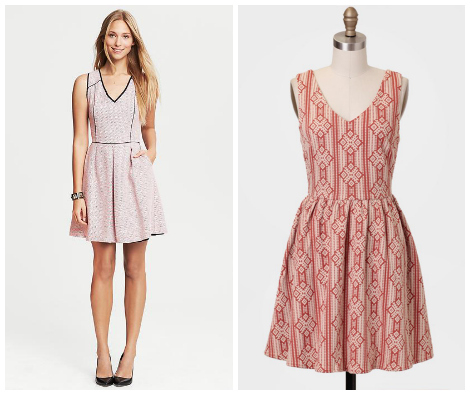 Pretty dresses for pear shapes
Pear or triangle shapes tend to have narrow shoulders that taper out to curvier hips. Flattering dresses for pear shapes tend to add details to the top of the dress to balance out the slightly wider bottom half of the body. Look for skirts that flow from the waist but don't have pleats — those add volume.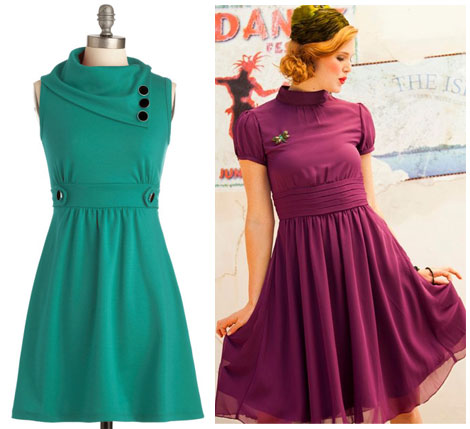 Perfect choices for plus sizes
Dressing for your plus-size body doesn't need to make you feel like you're trying to hide your shape. Wearing oversized clothes might make you feel like you're disguising the size on your tag, but that technique can actually backfire. Finding clothes that fit and flatter, while staying on trend, will make you feel beautiful. ModCloth is a great resource for plus-size clothing that aims to flatter — not hide — your body.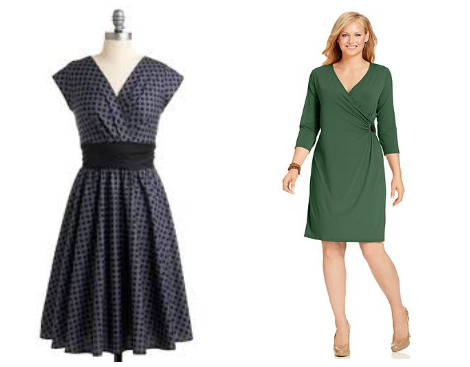 More about dressing for confidence
Find the perfect jeans
10 Bright and bold dresses
Why you need a peplum top
Main image photo credit: reka/Getty Images