Posted: Mar 11, 2014 9:00 AM
Do you know where your favorite yoga pants were made? Is there a chance child labor was used in the stitching of your cute new tank? Get mindful with your spending power and shop for a sweatshop-free, made in the USA yoga wardrobe.
You're already doing the good work of honoring your body, heart and spirit by cultivating a thoughtful yoga practice, right? Now it's time to align your workout wardrobe with those same principles. Sure, big box stores and major chain retailers offer value and convenience, but many of the garments they carry have been manufactured in foreign countries that don't hold employers responsible for fair and safe working conditions. A little online shopping will get you looking yoga ready in made in the U.S., sweat-worthy styles that did not come out of a sweatshop.
Online collectives like Asana Green and Evolve offer super stylish yoga-inspired fashions and gear. The first focuses on brands that have made a real and significant commitment to using sustainable fibers, business practices and manufacturing policies, in addition to carrying several lines that are manufactured in the States. The latter has an entire 'made in the USA' section making it even easier to shop with a conscience.
Wondering why all of this matters? It's been just more than a year since the tragic garment factory fire in Bangladesh where more than 1,000 workers died. The Telegraph reports that child labor, abusive treatment and unsafe working conditions are still the norm in that country. Change.org has a petition you can sign to lobby major American brands like Gap, Target and The North Face to review and drastically improve the working conditions in another Bangladeshi factory (widely used by American sportswear brands) and also financially compensate the family members of 10 workers who died in a workplace fire in December 2013.
Stop buying from companies who manufacture in third world counties, where labor laws are nonexistent or rarely upheld.
"
"
While public shaming of companies can often bring about real change, we as consumers hold the ultimate power. Stop buying from companies who manufacture in third world counties, where labor laws are nonexistent or rarely upheld. Until real reform happens, commit to voting with your dollars. The following roundup offers stylish yoga outfits and gear by companies who are committed to manufacturing in the U.S. and treating workers humanely. Not only will you feel good about your purchases, but you'll look great in class. Or in yogi speak: Your inner beauty will match your outer beauty. Namaste, shoppers.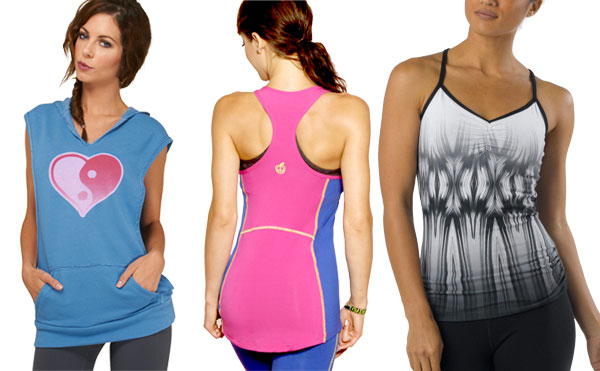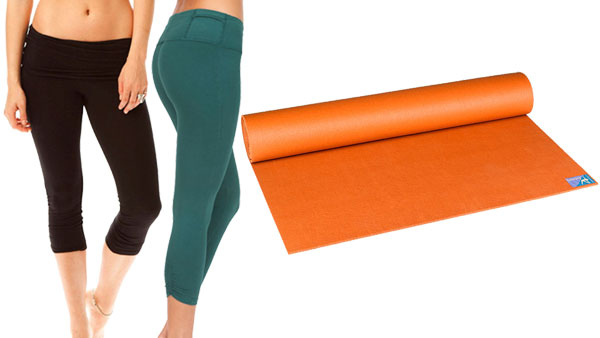 More yoga
Yoga, Pilates or The Dailey Method?
Get your yoga on
Yoga for two
Main image credit: Henk Badenhorst/Photodisc/Getty Images