Posted: Mar 18, 2014 8:00 AM
Every season there are a few new trends you'd probably love to try but you don't think they'll do your body good. Stop using the excuse of "when I lose weight" and go for a look that flatters the figure you already have. It can be done — all you need to do is look for these four trends.
Photo credit: reka/Getty Images
It's springtime which means that there's no more hiding behind those big and bulky winter sweaters and boots. While you still need to prepare for the cold in the spring season, it's best to do that with thin layers rather than bulk. So now that you've packed away all those sweaters and boots, what trends will work for you?
Lucky for moms everywhere, this season it's more about figure flattering trends than seeing what trends our bodies can squeeze into. That's the thing about fashion trends — you have to find the ones that work best for your body and leave the rest of the trends to the young girls that still have their pre-baby figures.
Boyfriend jeans
For those of us that aren't huge fans of the skinny jean trend, you'll be glad to know that the boyfriend jean is the one style to wear this season. A more relaxed fit throughout the hips, waist and legs, the boyfriend jean will soon become your everyday favorite pair of jeans. The boyfriend jean is much more figure flattering as it has a little bit higher waist than most skinny jeans, and because of its relaxed structure, it doesn't hug the hips and legs causing your body to show off every imperfection. More casual than skinny jeans, the boyfriend jean looks great paired with slip-on sneakers and a graphic tee or add a lightweight spring sweater and oxfords for a more dressed up look.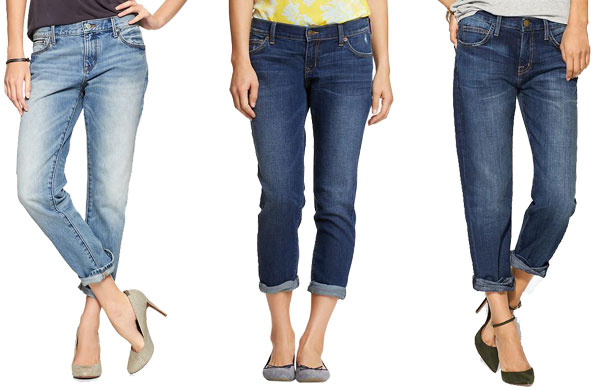 Fit and flare dresses
The thing about dresses is that as a mom, you really need a dress you can wear to every occasion. How often do we really go out on the town in a mini dress with our girlfriends or put on a cocktail dress for date night? Spring is the perfect time to buy one dress that will last you for every special occasion that can arise throughout the year. Think weddings, baby showers, graduations and perhaps, that one special date night. The fit and flare dress silhouette is one that can be worn to each of these occasions without looking out of place and it flatters your body no matter what shape you are. Fitted on top and flared at the waist and hips, this dress style allows you to eat and breathe as it's not binding to the body. Either printed or solid, this is one of the most versatile, figure-flattering dress styles for the season.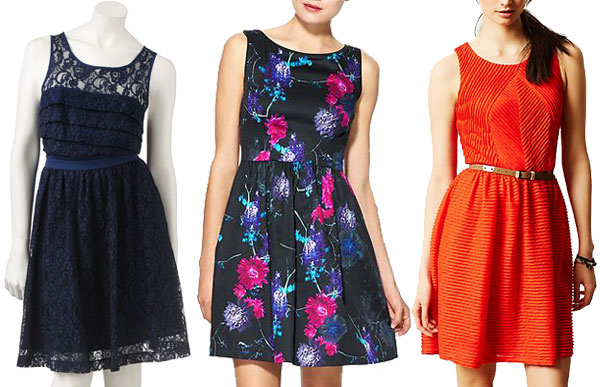 Structured blazers
When it comes to your spring outerwear, think beyond the cardigan and go for a more preppy-chic look with a structured blazer. A blazer is a figure-flattering option because of the way it softens the shoulders and doesn't cling or hug the waist. You can wear it open or buttoned up and it goes with everything from your fit and flare dress to jeans and you can even pair it with dressy shorts as the summer season approaches.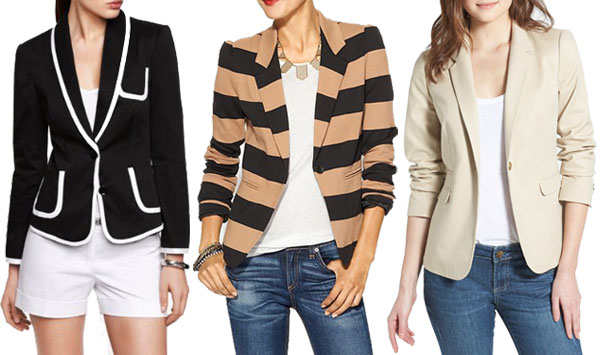 Boxy blouses
For a while now, we've been seeing the peplum trend when it comes to blouses. While it can be a figure-flattering silhouette, it's not the only option when it comes to blouses. In fact on some women, peplum blouses can make you appear larger than you really are, especially if you are large chested. To avoid this, try a boxy blouse for spring. Cut more like a square, a boxy blouse can be anything from a tunic style blouse to a peasant blouse that will flatter the shape and not make you look short-waisted.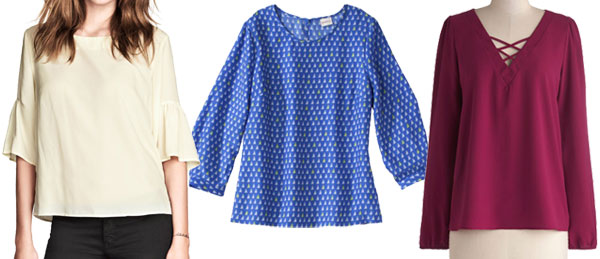 More on fashion trends
5 Trends moms should avoid
Style watch: Fashion trends for 2014
Mom fashion: Can we be Forever 21?