Posted: Apr 04, 2014 7:00 AM
Make packing for a warm spring break vacation a breeze this year with items that can easily be mixed and matched. From jumpsuits to maxi dresses, pack light for maximum style on your resort vacation.
Photo credit: Hero Images/ Digital Vision/ Getty Images
Why is it that whenever we have a vacation planned, it's only the day before we leave we pull out everything in our closet only to determine we have nothing appropriate to pack and wear for the trip. It never fails to amaze me on how unprepared I can be for a vacation that I've been looking forward to for months. So this year, I'm determined to start my packing list now, stress less and be ready to hit the beach for our annual spring break vacation. If you're headed someplace warm, this list will help you pack less and enjoy your much deserved vacation too.
Maxi dress
When packing for vacation, it's always wise to pack at least one dress. You never know when the occasion may arise that you need to dress up for a special occasion. Not only that, but it's just nice to look good while on vacation too. A maxi dress is the perfect item to pack because you can wear it by day as a swim cover, while wearing it at night as a dress for cocktails and dinner. While a regular maxi dress will work great, this season try a convertible maxi dress to get the most mileage out it. A convertible maxi can be worn in several different ways depending on how you tie it or fold it over. In some cases you can turn it into a halter dress for night and a maxi skirt by day. With just one convertible dress packed, you can get three different wears out of it without anyone knowing it's the same dress.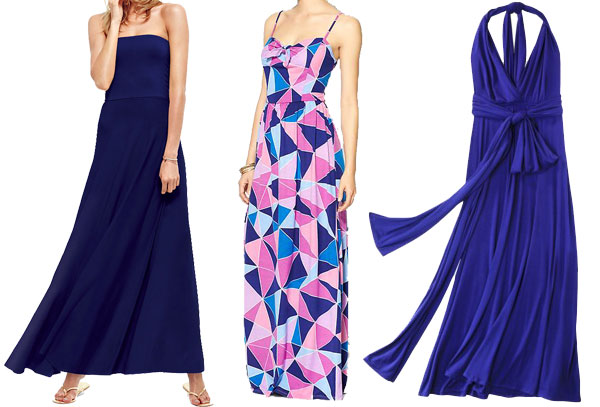 Soft pants
The one thing you don't want to pack when headed on a warm weather vacation is jeans. There's nothing more uncomfortable than having your pants stick to your skin because it's so hot, or worse, they get wet from a walk on the beach and chafe your skin. Leave the jeans behind this vacation and opt for a pair of this season's hottest pants, soft pants. Available in full length and cropped options, most soft pants are made of a cotton/modal blend and are breathable for the warm weather. They look great paired with a simple T-shirt or tank top and opt to go barefoot or a simple pair of sandals or flip-flops will top off this casual chic look.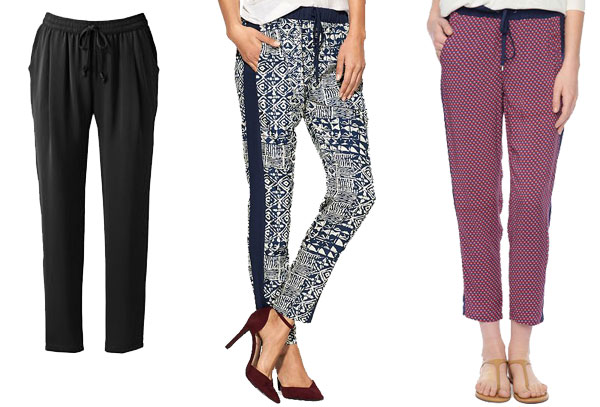 Tunic
The great thing about a tunic is that it cannot only be a fancy top at night over a skirt or shorts but it also doubles as a cover-up by day. A tunic is also a great option for women that don't like tight and clingy tops. Comfortable in warm weather, the perfect resort tunic comes in fun, bright prints and detailed with hand-stitched embroidery. You'll definitely wear it more than once while enjoying your perfect vacation.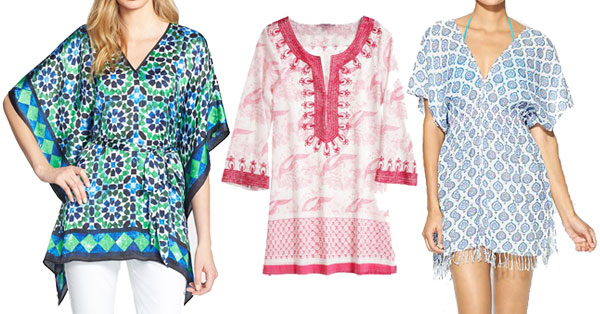 Shorts
The fourth item you want to make sure you have is a pair of shorts. I think people underestimate the style factor of a good pair of shorts. In warm weather, it's easy to dress up a good pair of everyday shorts by adding a statement necklace, a pretty blouse and wearing a pair of wedges. On vacation, it will be easy to take your shorts from the beach to the dinner table with just a quick change of top and shoes. If it gets cold at night, just add your long-sleeve tunic to your outfit as a light cover from the chill.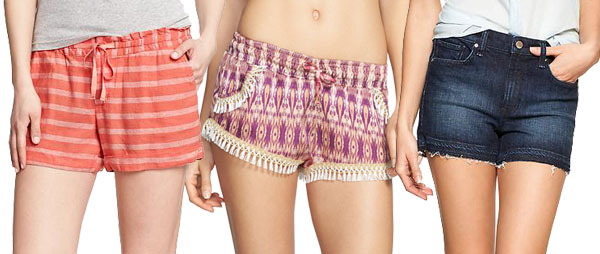 More on fashion
Undergarment upgrade
It's a short story: How to wear long hemlines even if you're petite
Don't hide your legs in the summer heat