Posted: May 06, 2014 10:00 AM
Summer ranks number one for keeping up with your pedicures and manicures. If you're wearing sandals, then your toes are showing and you'll want them looking pretty while on your summer vacation. Just pick up these hot nail colors for an instant style update.
Photo credit: abezikus/ iStock/360/ Getty Images
I don't think there is anything more relaxing than heading to the nail salon for a manicure and pedicure. You can zone out, read a book, catch up on emails or just browse Facebook. On the other hand, I have friends that are the DIY-type and they love experimenting with different colors in the privacy of their own home. Either way, there's nothing like a fresh coat of paint on your nails to boost your mood and your look.
For the summer season, it's time to put away spring's pastel nail colors and make way for bold and bright colors. Typically summer is filled with neon hues that really "POP" against your tanned summer skin. However this season, the neons are replaced with primary colors like yellow, true blue and red. We're also seeing less nail art this season and people going back to a nice simple pedicure and manicure with just one color.
Radiant orchid
Just when you thought we could go a whole summer season without bringing up this popular shade again, everyone is wearing it. The truth is, the Pantone Color of the Year is seriously a hot hue. Bolder and brighter than lavender but lighter than a true purple, anything that resembles the Radiant Orchid hue is going to make your nails look chic.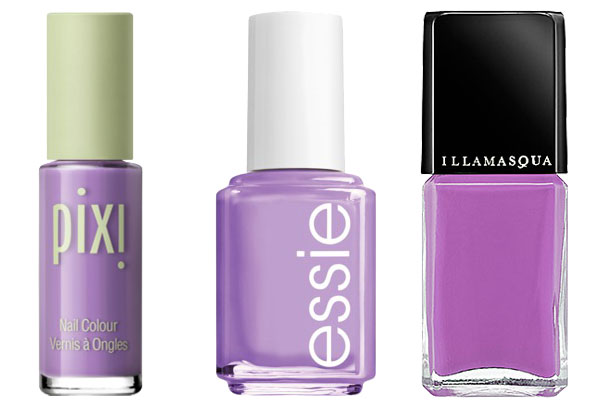 Coral
Orange lips were on trend for the spring season and now orange is finding its way to your nails too. Bright and bold, orange is actually a hue that looks great on all skin tones as the color can vary from red to blue undertones. While orange may not be your favorite, try going with a softer, but still bright, coral color. Perfect for your resort vacation, coral is one of summer's classic colors.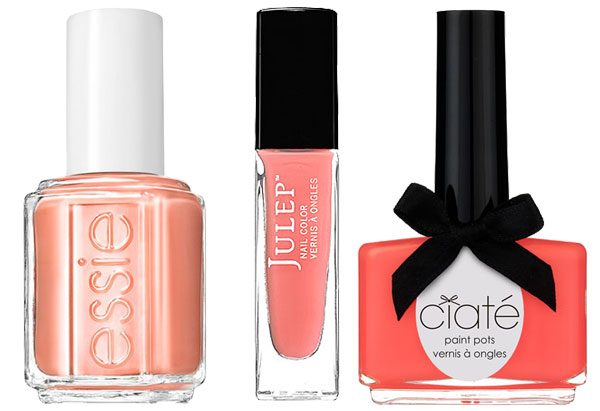 Yellow
This may be summer's brightest nail color and you can't help but be in a sunshine-filled mood when you wear yellow. Seen on the runways, the yellow nail color will definitely make your nails stand out this summer. Wear it for a special occasion with a navy dress for a look that will really stand out from the crowd.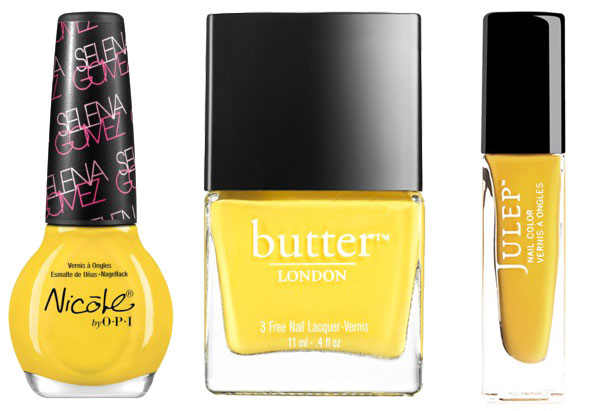 Blue
Blue is always a favorite nail color and this season you can pick anything from a blue-green turquoise color to a true blue hue for your nails. If you're headed to the sand this summer, make sure to wear an extra protective coat over your nails to avoid easy chipping of the polish, especially when wearing a dark color like blue which can show more imperfections than lighter shades.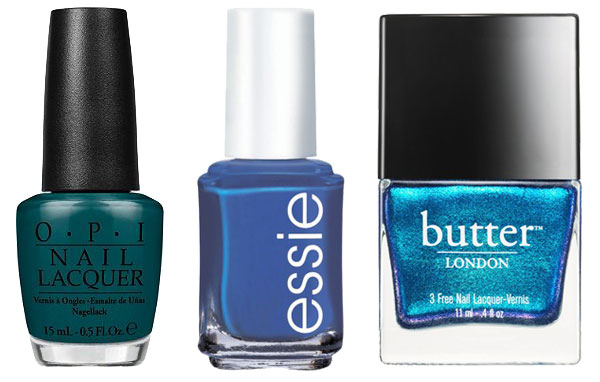 More on beauty trends
Everybody's favorite nails
The allure of neutral nails
Melt-proof makeup