Posted: Jun 11, 2014 9:00 AM
It's tempting to pull your hair into a ponytail each day the temperature rises. If you're going to pull up your hair, do it in style this summer.
Photo credit: Hero Images/ Hero Images/ Getty Images
You can keep your ponytail
Maybe you live in a humid climate. Perhaps your kids insist on running laps at the playground each day. You might simply like how you look with your hair pulled back from your face. No one is saying you need to stop wearing your beloved ponytail — we just think you can make it a little prettier this summer. Try a different way of wearing a ponytail or braid, and accessorize your hair with chic accessories to take your pony from flat to fabulous.
For high ponytails
High ponytails and buns have a tendency to look a little messy, because even longer hair can pull out of the elastic and fall back to your neck. Try the Chellah Turban to keep your hair where it should be. With a little bit of spandex, the wrap will hold its shape, even if you wear it all day. (Anthropologie, $28)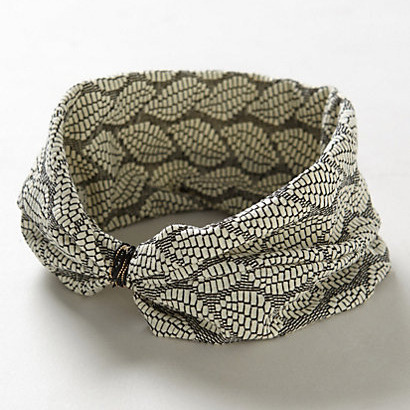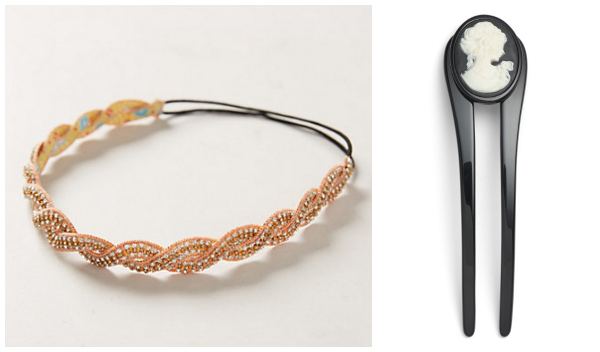 For the classic ponytail
The classic ponytail — pulled back on an angle slightly above your ears — is a flattering choice. While not as dramatic as the high pony, the angle draws the eye up, elongating your neck and making you look a little more awake. Though it's a simple, easy option, the classic pony can look a little boring. Add sparkle with the Ropy Headband (Anthropologie, $32). If you prefer to twist your classic pony into a bun, tucking a small clip in the side of the bun makes the look more polished and less like you just didn't have time to blow dry in the morning. The L. Erickson Cameo Hair Pick is a feminine choice with a vintage feel. (Nordstrom, $32)

Low and side ponytails
A low ponytail — or braid — pulled slightly to the side is a really lovely way to blend style and function for summer hair styles. The majority of your hair is neat and off your neck, but you're still framing your face. It's a particularly easy look to wear if you have even a bit of natural wave, which many women do in the summer heat. Dressing up a low ponytail can be as simple as using the decorative Multitude Hair Ties (Anthropologie, $12 for 5). If you are wearing your low pony out for the night or just want something with a bit more detail, try the Precious Palette Clip Set. (Anthropologie, $18 for 2)
Take a chance on a new updo
By the end of the summer, even hair accessories might not be enough to dress up your ponytail. For the hair-skill impaired, there are options to pull your hair out of your face without — much — talent involved. Goody's line of Simple Styles products helps create simple updos with little effort. The Modern Updo Maker creates a sleek chignon with only one clip. (Amazon, $6)
More about hair styles
Messy bun tutorial
Dirty hair day accessories
How to use a curling wand