Posted: Jun 19, 2014 7:00 AM
The summer months can be brutal for a mom-to-be because of the overwhelming heat. Stock up on these summer maternity essentials to keep you cool and comfortable this season.
There's nothing like waking up and finding out that the weather that day will be a high of 98 degrees with 10 percent humidity. Oh, and did I mention that you're also pregnant and have a park play date with your 5-year-old? Don't worry, you won't have to sweat it out in your husband's old T-shirts and cut-off shorts. Stock up on these four items that can be mixed-and-matched for one chic wardrobe during the hot summer months while you're expecting.
Maxi dresses
I think we've all come to learn that a maxi dress is a maternity staple and it has also become synonymous with summer. The long dress is loose in all the right places and leaves plenty of room for your growing belly so one dress will typically take you from your first trimester to your unofficial fourth trimester. A dress is also easy for you to take on and off and won't constrict your belly toward the end of the day when comfortable clothes are key to your happiness. This season, try a striped maxi for maximum style and comfort.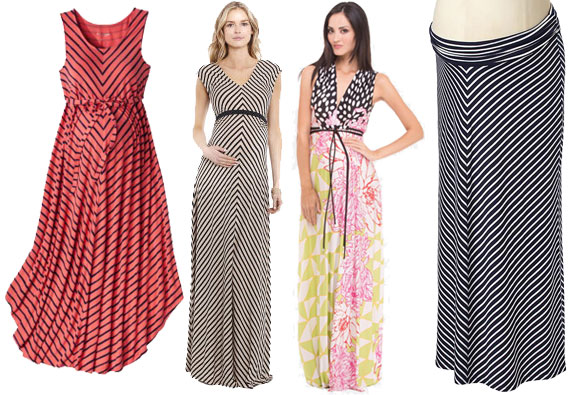 If you're not a dress fan, try a maxi skirt to achieve the same chic look:
Capri pants
You're probably thinking that pants don't sound good for the heat at all. However, when I was pregnant the last thing I wanted to show the world were my varicose spider veins and the cellulite that was slowing creeping up my thighs. I think most expecting moms feel the same way and while it may be more their imagination than anything, capri pants are a good alternative to shorts and are more appropriate for work or play, especially when there is bending involved. A linen or linen-cotton blend pant will keep you cool as the material is extremely breathable.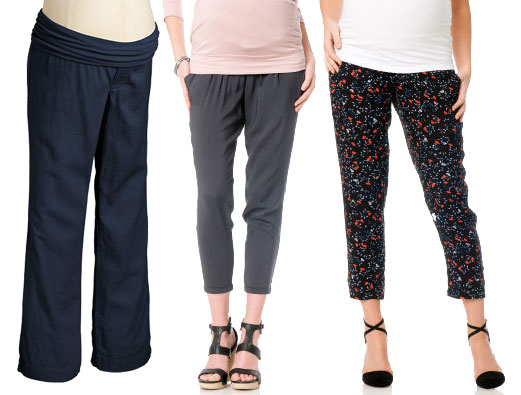 Tanks
While most expecting moms feel like they have a higher body temperature in the summer months, some also are sensitive to cool breezes that can cause them to have the shivers. A tank top is a great way to keep cool when it's hot and as soon as a breeze picks up, it's easy to cover up with a lightweight sweater. A tank top that has ruching on the sides and in the middle of the tank just above the belly, is a great belly minimizer for those that are feeling extra pregnant this summer.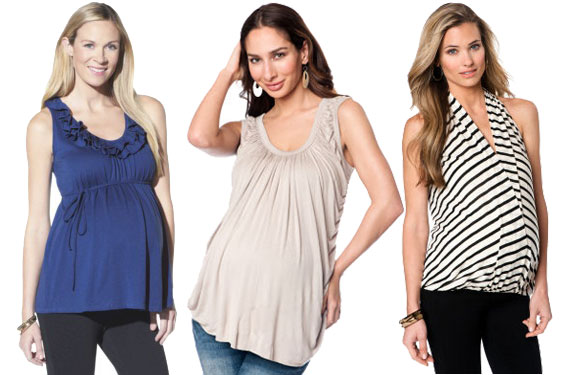 Swimwear
While a bathing suit may be the last thing you want to put on while pregnant, just think how light you'll feel when wading in water. In fact, swimming is one of the best exercises you can do when pregnant (with your doctor's approval) and it will definitely keep you cool. So don't be shy and let it all hang out in a bathing suit this summer because it's the one time that you can actually get away with not sucking it in the whole time. Don't forget the sun accessories that go with wearing a bathing suit as well, including a wide-brimmed hat to keep melasma at bay.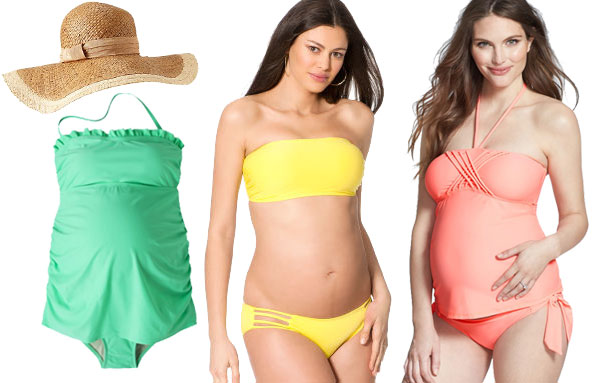 More on pregnancy
5 Things nobody tells you during pregnancy
Pregnancy symptoms that don't suck
Trendy middle name ideas