Posted: Jul 08, 2014 8:00 AM
Summer's heat and humidity can melt your makeup before you leave the house. Keep your makeup routine simple — you can do this one in five minutes.
Photo credit: fotomoda/ iStock/360/ Getty Images
Start with a simple foundation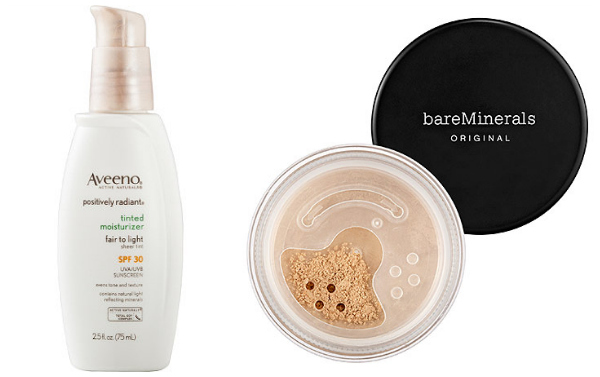 Summer makeup isn't the time to fool around with heavy foundation or liberal doses of concealer. Too much makeup feels heavy on your face, doesn't stand up well to heat and humidity and generally looks harsh in direct sunlight. To even out your skin tone, start with a tinted moisturizer with sunscreen. I'm currently using Positively Radiant Tinted Moisturizer by Aveeno (Ulta, $18). Another fantastic option is a light dusting of bareMinerals Original Foundation (Sephora, $27). Both options contain sunscreen.
Add some color on your cheeks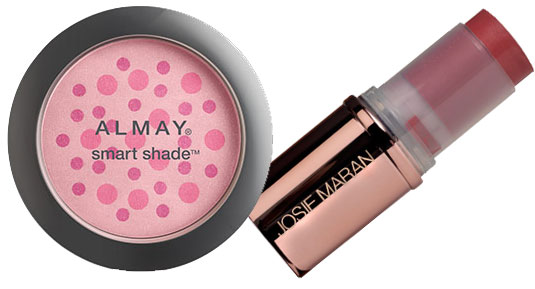 If you try to keep your skin from getting tan during the summer, you'll want to add a bit of color to your cheeks. Use a large brush to sweep color on the apples of your cheeks, like the easy-to-apply Smart Shade by Almay (Ulta, $11). Another option for cheek color is a color stick or stain. The Argan Color Stick can be used on lips and cheeks to streamline your routine even more (Sephora, $22).
Try an eyeshadow base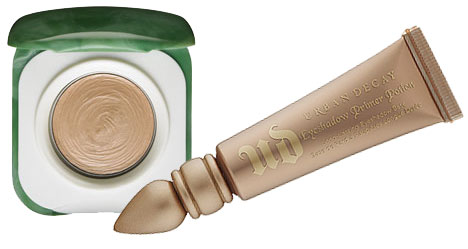 You can skip eyeshadow, of course, but my pale lids need a little bit of color! Using an eyeshadow base with a tint is the perfect solution for summer. The staying power of an eyeshadow base means you don't have to worry about fading, and if you decide to add shadow in the evening for a smokier eye, your base will make application flawless. Clinique Touch Base for Eyes is a permanent fixture in my makeup bag (Clinique, $15). Another popular choice is Urban Decay's Eyeshadow Primer Potion, which has a little bit of shimmer for an additional summer glow (Sephora, $20).
Make your eyes pop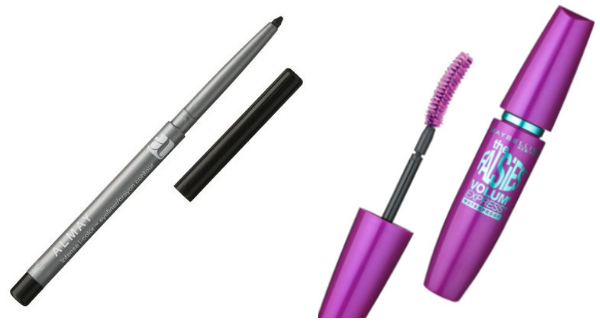 Eyeliner isn't only for nighttime eyes. A soft line across your top lashes and gentle pass along your lower lashes from the outer corner about halfway in will give your eyes definition without a lot of work. Almay Intense i-Color Eyeliner never needs to be sharpened and comes in subtle color shades coded to complement different eye colors (Target, $5). Mascara is an invaluable tool in a quick makeup routine. With practice, an eyelash curler and a favorite mascara are the fastest ways to take your eyes from sleepy to stunning. Maybelline The Falsies™ makes a statement — and comes in a waterproof formula to avoid humidity-induced smearing (Target, $6).
Finish it with powder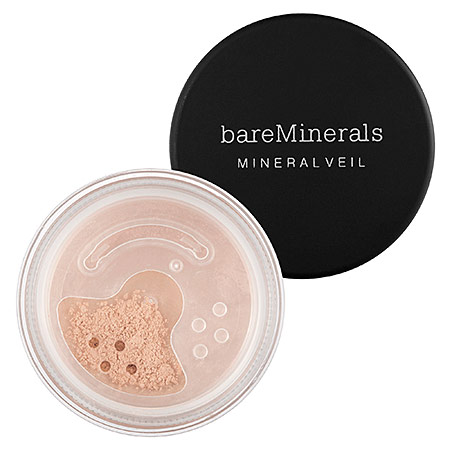 Use an oversized brush and a light dusting of powder to set your five-minute face. Striving for a matte face in the middle of summer is an uphill battle, so embrace summer's glow. The bareMinerals Mineral Veil provides a flawless, luminous finish (Sephora, $28). Mineral Veil is gentle on your skin and works almost like a built-in Instagram filter for your complexion.
Bottom line: Is it really a 5-minute routine?
The key to keeping your makeup routine quick and mistake-proof is to use fairly neutral shades and stick with familiar techniques. On a morning you're rushing out the door and you know the heat index is already climbing, you aren't going to want to try a cheek stain for the first time. A five-minute face is most easily achieved with products you already love — I clocked myself at 3:21, which included two coats of mascara.
More about makeup
Best makeup primers
Makeup bag must-haves
How to clean your makeup brushes