Posted: Jul 15, 2014 8:00 AM
Weddings fill up your social calendar each summer. Change your look with accessories instead of buying a new dress for each event.
Photo credit: monkeybusinessimages/ iStock/360/ Getty Images
Start with a dress you love
The key to styling a dress in different ways is working with a dress you love. If you have an absolute favorite dress in your closet, you're one step closer to changing your look with accessories. If not, think about the styles that work for you before going to look for a new go-to cocktail dress.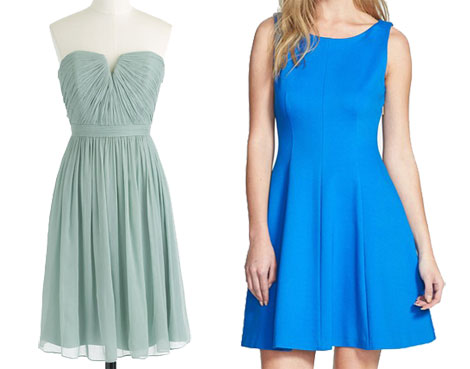 A strapless neckline is always on-trend, and the look is flattering for a variety of body types. The flowing chiffon in the Nadia dress is airy and comfortable for summer (J.Crew, $250). We love it in Dusty Shale, but the dress comes in 15 shades, including the safe and chic black.
A tank dress has the advantage of straps that generally work with undergarments you already own. The fit and flare style is feminine and flirty, and the Athens Blue Cutout Back Fit and Flare is a gorgeous shade of tropical blue (Nordstrom, $150). The cutout shows a bit of skin without being too revealing.
Look comfortably chic at a beach wedding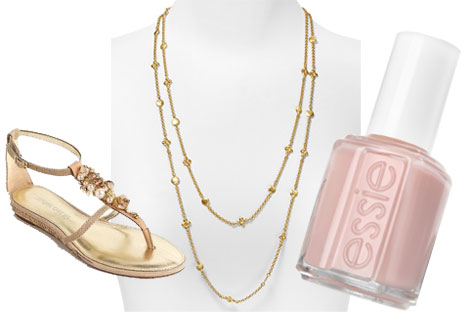 Styling your dress for a beach wedding is a balancing act between comfort and style. Unless the bride and groom have specified casual attire, you want to feel like you're formal enough for their special day. Cocktail attire and the beach don't necessarily go hand-in-hand, so the first place you'll want to concentrate is your feet. If the wedding is actually on the beach, a flat sandal is your best option, like the Beni Ankle Wrap Sandals (Lord & Taylor, $30). Keep your feet in the beach spirit with an opaque pastel pedicure — we love Essie's Fiji (Essie, $9). Loop the Long Chain Disc Necklace for an ethereal bit of shine (Bloomingdale's, $68).
What to wear to a trend-setting wedding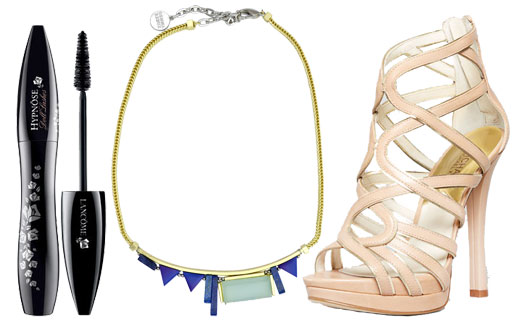 Maybe the bride works in the fashion industry or has always loved Fashion Week — we all have a friend who is consistently up-to-the-second on the latest trends. Choose accessories to merge current trends with your go-to cocktail dress. The platform on the Tatianna Cage Sandals will help you dance all night despite the five-inch heel (Bloomingdale's, $195). The Flora Asymmetrical Collar in Blue Ombre is a gorgeous statement necklace in geometric resin (Gemma Redux, $268). Make your eyes pop with Hypnôse Doll Lashes, for a lush, wide-eyed look that doesn't require the sure hand needed for falsies (Lancôme, $26).
Styling your dress with classic accessories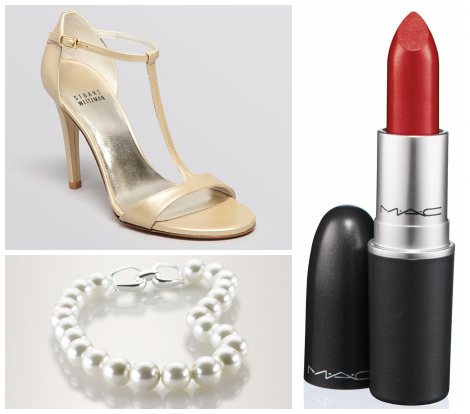 There's nothing wrong with keeping a few classic accessories in your wardrobe to work for many summers to come. Shoe trends come and go, but strappy sandals look fresh every summer. Splurge on the spectacular Sinful by Stuart Weitzman, and your feet will always look chic (Bloomingdale's, $279). Pearls are the epitome of the classic accessory, and the Large Pearl Necklace adds flair to a timeless look (Ralph Lauren, $58). Find a red lipstick you love and never let it too far out of your sight, like Ruby Woo, which looks fabulous against almost any skin tone (MAC Cosmetics, $16).
More about summer fashion
Summer makeup trends
Sizzling summer sandals
Grab a fabulous summer tote