Posted: Jul 04, 2014 8:00 AM
Love breezy summer blouses? We do too. But what do you do about open backs and sheer fabrics? Here's a guide to the best undergarments to wear with your favorite summer tops.
Photo credit: Philipp Nemenz/ Cultura/ Getty Images
Let's face it. Many of us feel insecure going braless. Whether it's still-leaking boobs, boobs that seem to have migrated over the course of pregnancy or that feeling of being, well, no longer 18, it's generally uncomfortable going bare beneath a blouse.
This summer, the cutest tops have open backs, thin straps and racerback details. What's a girl to wear underneath? Never fear. Letting a little lace peep out is totally on trend, and we've collected some seriously sexy undergarments to wear under your favorite summer tanks and blouses.
The classic bralette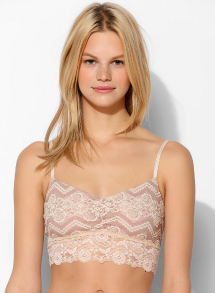 When you don't need a ton of support, turn to a comfortable bralette. With no underwires, they're comfortable enough to sleep in. Thanks to pretty lace details, a bralette can be layered under flowing tops. Let it peek out. The trick is to find a bralette with a wide lace band in the back. This is more comfortable, and it also looks super cute underneath shirts with open backs. (Urban Outfitters, $24)
The lacy racerback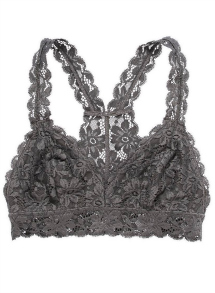 The Aerie Lace Racerback Bralette comes in a ton of colors and enough sizes to fit almost every body type. The soft cup lining keeps it from giving you the dreaded itchy nipples. Wear a lacy racerback under a racerbank tank or maxi, or wear it under an open-backed tank in a bright, contrasting color. It's OK to show it off — that's why you bought it in a cute lace fabric. These bras are meant to be part of your layering look. (Aerie, $20)
The breezy bandeau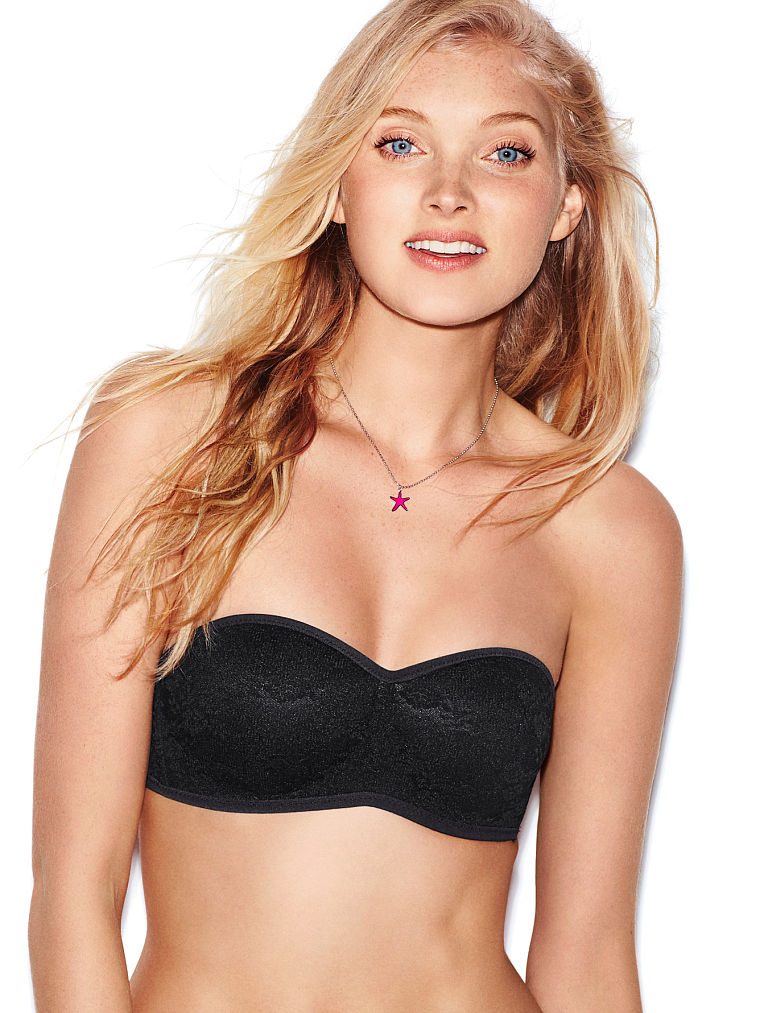 Strapless maxi dresses, racerback tops and flowing tunics show a lot of skin. Pair these summer staples with a simple bandeau. It's OK if it peeks out a little. In fact, flaunt it with a bright color like hot pink or cool mint. The key to pulling off a bandeau is getting the fit right and buying one that has a sticky material on the inside to keep it from slipping down. Avoid a bandeau that's too tight or you'll end up with an unflattering and uncomfortable flattening effect. A padded lace bandeau gives you just enough shape. (Victoria's Secret, $25)
What if you need more support?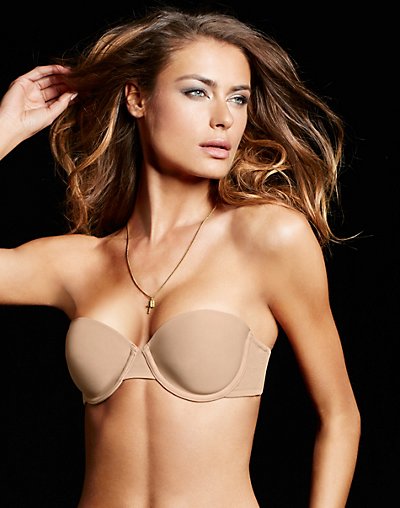 Bandeaus and bralettes aren't for every woman. For some of us, those options haven't been available since they were referred to as training bras. If you need more support, you're not out of luck. Convertible bras give you the support you need without straps hanging out all over the place. Try a convertible bra with clear straps that work with a multitude of necklines. Wear it with a halter, racerback or go strapless. (Maidenform, $35)
Whether you go with a convertible bra in a nude color or a flashy bralette in a bright neon shade, don't be afraid to get playful this summer. This season's tops are sheer, flowing and chic — and summer is the perfect time to have fun with what you're wearing.
More fashion tips
How to wear the newest crop tops
Summer tote to take about town
A fresh way to wear pastels