Posted: Jul 25, 2014 7:00 AM
Sure, you do the usual foundation, lip gloss and maybe a swipe of mascara — on a good day. But what about the hard-working, behind-the-scenes members of the makeup counter? We've got six products you probably don't use, and we'll tell you why you should.
Photo credit: Stephen Smith/Stockbyte/Getty Images
Most of us have our favorite go-to makeup essentials, but it's easy to get into a rut with the same-old, same-old products. But beyond the basics, there is a whole slew of new-ish products that work overtime to help keep your look fresh and modern. We were curious and checked them out — and here's the scoop.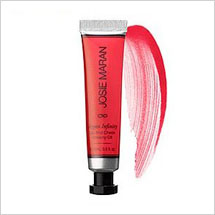 Now there are two
words that usually don't play well together — cheek and oil. It seems counter-intuitive to most of us to willingly apply anything with oil to our faces. But cheek oil may quickly become one of your go-to makeup favorites. In addition to providing great color for cheeks or lips, cheek oils are hydrating and great for your skin. We like
Josie Maran Argan Infinity Lip And Cheek Creamy Oil
, which starts out creamy and turns into an oil for a natural pop of color that's never greasy.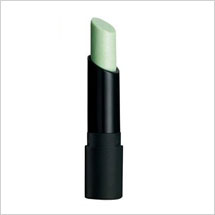 You know that exfoliating
removes dead skin cells and rejuvenates your complexion, but do you ever think about exfoliating your lips? Probably not, but your lips are skin, too — and you need to get rid of those dead cells. For the perfect pucker, start with a smooth surface and your lipstick, gloss or stain will look better and stay on longer. We like
Lip Scuff from The Body Shop
that uses marula oil for a moisturizer and crushed fig stone granules as a gentle exfoliant.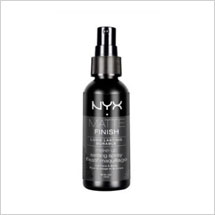 This particular product
was one I had never even heard of — until my teenage daughter did my makeup for a formal event. It seems crazy that after you have spent all that time on your makeup you would willingly spray your face. Won't it all run off? Turns out that setting spray is the perfect "finish" for your face, and helps everything stay in place longer. Our favorite (and affordable) pick is
NYX Cosmetics Long Lasting Makeup Setting Spray Matte Finish
for controlling shine and oil and maintaining that perfect matte finish.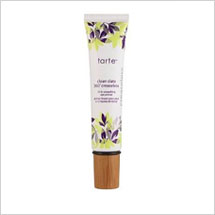 Are you just slapping
your eyeshadow onto bare lids, then wondering why you look completely un-made six hours later? Eyelid primer has been around for a while, but for many busy moms, it hasn't been a must-have beauty item. But why spend the time applying eyeshadow if it won't stay put all day? Enter primer, which creates a smooth base for your eyeshadow and locks it into place all day. Our favorite is
Tarte Clean Slate 360 Creaseless 12-Hour Smoothing Eye Primer
, which is also waterproof and can be used as an under-eye cream too.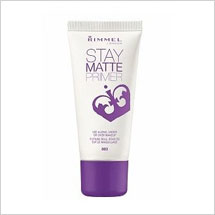 To get the best from
your foundation, you need a primer too. Much like a coat of primer on a wall, this primer evens out your skin tone and creates a smooth base for your foundation to adhere to. Your foundation will last longer when applied over a primer, and it will be easier to disguise blemishes and camouflage fine lines and wrinkles. The
Rimmel Stay Matte Primer
is super lightweight and a great bargain.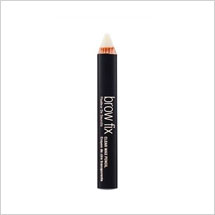 Who knew we needed
to tame our brows? If you're like a lot of busy moms, you don't put a huge amount of thought into your eyebrows. But these second-class citizens of your face contribute a lot to your look — and can make you look even more tired than you are. Keep them shaped with regular threading appointments or tweezing at home, and keep them under control daily with a brow tamer. We love the simplicity of the
Anastasia Beverly Hills Brow Fix
, a wax-based brow pencil with moisturizing natural oils, aloe vera and vitamins.
More makeup tips and trends
2014 Summer makeup trends
Makeup bag must-haves
Beauty lab: The best drugstore mascaras