Posted: Aug 13, 2014 9:00 AM
We've gathered the only beauty tricks you'll ever need to know. How can we be so sure? We went straight to the source: The women who use them.
Photo credit: Tonya D. Wertman

These beauty tricks and tips from the mom (bloggers) next door promise to deliver simply and beautifully. Bloggers share their best beauty secrets.
For beautiful skin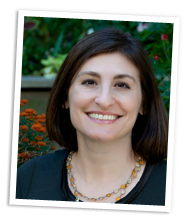 Debra Cole blogs about modern parenting with a side of humor at Urban Moo Cow. About her best beauty trick, Debra says, "This beauty tip may be old hat, but for me, it has made a difference: sunscreen moisturizer.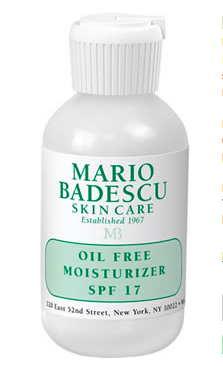 I have been using Mario Badescu Oil-Free Moisturizer (Mario Badescu Skin Care, $22) with SPF-17 for over 10 years. It's lightweight and non-greasy. As I close in on 40, I thank my younger self for her prudence in this department!"
Photo credit: Debra Cole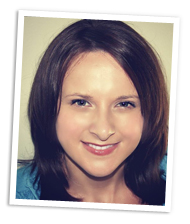 Tina writes the personal lifestyle blog Life Without Pink, where she focuses on parenting and raising boys to give other parents inspiration and shares everything from cool gadgets and daily adventures to personal stories and tips for raising boys. About her best beauty trick,

Tina says, "I have fair skin, so I try to avoid the sun as much as I can. But to keep that sun-kissed look throughout the summer, I use a self-tanner every few days. It's important to find one that will match your skin type and to not apply too much. It's a great way to get that summer glow without dealing with the sun's harmful rays." Tina's self-tanner pick is Sublime Bronze Luminous Bronzer (L'Oreal, $11). Tina says, "This one is my favorite because it doesn't make my skin look orange and it gives me a natural tan look."
Photo credit: Tina
Perfect makeup picks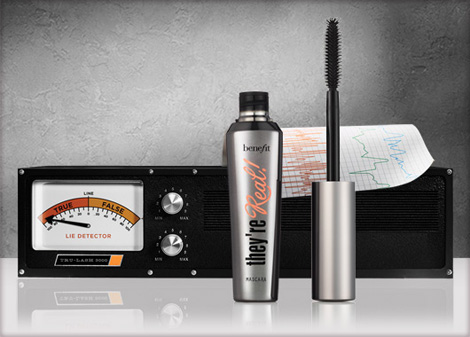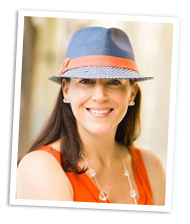 Tonya D. Wertman is an OC mom to her 5-year-old son and infant daughter, a reluctant dog owner, a lover of Dave Matthews, an obsessive picture taker and blogger. About her best beauty trick, Tonya says, "Less is more. I very rarely wear makeup, mainly because in all honesty, I have never learned how to apply it. I know the basics, but my day look is the same as my night look with the exception of using mascara on my lower eye lashes at night. I don't want to look like a different person with it and without it." Tonya's mascara pick is They're Real (Benefit Cosmetics, $23) and her bonus tip is to wash your makeup brushes regularly. She says, "I usually wash my makeup brushes with a mild shampoo like Johnson & Johnson's baby shampoo on the first of every month."
Photo credit: Tonya D. Wertman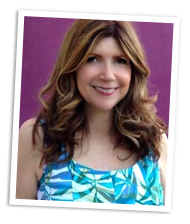 Estelle Erasmus is a former magazine editor and author who blogs about life as the midlife mom of a 5-year-old daughter at Musings on Motherhood & Midlife. About her best beauty trick, Estelle says, "As a midlife mom who gained 70 pounds during my pregnancy, after I lost

the weight, I discovered a slightly hollow area between the inside corners of my eyes and the sides of my nose that gave me a sunken look. Since light colors create a "filling" effect, I started using a white-toned highlighting cream, stick or shadow to lighten up those hollow areas before applying primer, liner, shadow and mascara. It works beautifully." Estelle's product picks are Benefit's Eye Bright (Sephora, $20) and Smashbox's Artificial Light Luminizing Lotion (Amazon.com, $50).
Photo credit: Estelle Erasmus
For luscious locks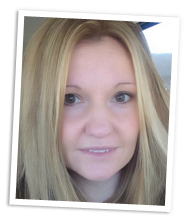 Shell Roush has been blogging and driving her kids back and forth to soccer for 10 years, so now she shares how to juggle life on and off the field on The Soccer Moms. About her best beauty trick, Shell says, "The best beauty tip anyone ever gave me came from my hairdresser. Hair that is much softer and better conditioned only takes an extra 30-60 seconds. After shampooing and rinsing your hair, towel dry your hair for about 30 seconds (closer to 60 if you have long or thick hair). You want it so it's not dripping wet. Then condition your hair as normal. I was told that by towel drying the hair first, the conditioner is better able to actually get to your hair, instead of sitting on top of the water that's on your hair. Whether that's scientific or not, it does make a huge difference in how soft and well-conditioned your hair will feel, right from the first time you try it."
Photo credit: Shell Roush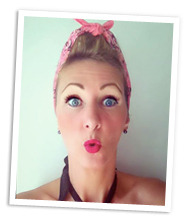 Kerry Rossow is the woman and voice behind HouseTalkN, a blog about the houses we love

and the shenanigans that go on inside and The She Said Project, a springboard for women to exchange stories. About her best beauty trick, Kerry says, "I use a leave-in conditioner in the summer to combat my hair looking like the fried hair Jeff Daniels in Dumb and Dumber!" Kerry's favorite leave in-conditioner is Paul Mitchell (Amazon.com, $9). Paul Mitchell is considered the original leave-in conditioner and has stood the test of time. As Kerry says, it has been bringing the moisture to her hair since 1991.
Photo credit: Kerry Rossow
More on your beauty
Stylists share summer hair care tips
Toxin-free nail polishes that rock
The Radiant Woman's Handbook