Posted: Aug 24, 2014 8:00 AM
Statement belts are a fashion must-have. Beautiful belts scream "notice me" without adding a whole lot to your wardrobe. Stay on-trend on a budget with this fashion necessity. We love these statement belts and know you will, too. It'll just be a matter of choosing which belt to buy first.
Photo credit: Jupiterimages/Photos.com / 360/Getty Images
Belts are worn for one of two reasons: to hold something together or to catch someone's eye. A notice-me belt is worn for the second reason and (usually) the second reason alone. Because a belt is a versatile accessory that can be worn with a variety of outfits, each belt you buy offers a big style bang for your buck. Celebrity wardrobe stylist Ali Levine is quickly becoming the "it" girl in wardrobe styling. She styles A-listers at the red carpet, editorials, music videos, television actors and celebrities. And her take on belts is that they're a must-have. She says, "Belts are the go-to this season. They can make or break an outfit. It's super trendy to cinch a jumper or a dress with a great belt. You can use belts as statement accessories by wearing belts with bold colors and details. I love belts that have no purpose at all but detail." Belts are an accessory made for every body type and outfit so we've found six notice-me belts made just for you.
All that glitters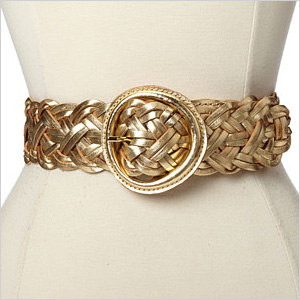 For a pop of glitz and color, LAUREN by Ralph Lauren is made to add a metallic flair to your ensemble. This braided belt is made from genuine leather and everything from the buckle closure to the gold-tone hardware screams notice me. (Zappos.com, $53)
Femme fatale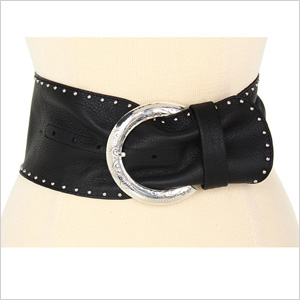 You'll look like the ultimate femme fatale every time you step out in this fierce Brighton Sash Belt. This figure-flattering belt is meant to hug your waistline. It's made of leather and has studded detail throughout. The hammered half horseshoe buckle with etched detail is the show-stopper and eye-catcher in this must-have belt. (Zappos.com, $65)
Sealed with a bow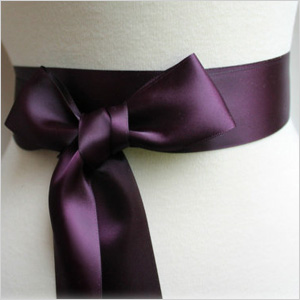 This Simple Ribbon Sash is handmade and has a fancy, romantic look and feel to it. It can be double wrapped around the waist, tied in a bow in the front or the back and can even be embellished with a brooch. While this pretty belt is meant to be worn to a fancy event, it would add a lovely touch to a simple blouse or a notice-me layer to a blazer. (Etsy.com, $15)
Good vibes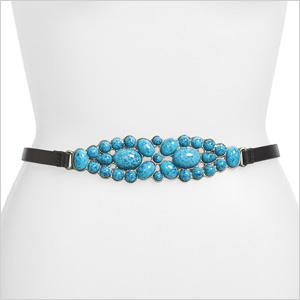 A bold motif of oval stones brings an earthy vibe to a slim, leather-look belt. The Stone Cluster Belt adds a surprising, fun touch to any outfit. Pair it with a flowy blouse or a simple dress to take your look from good to great. (Nordstrom, $42)
Color me pretty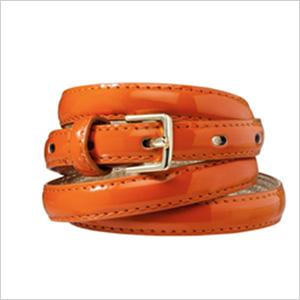 The thing about belts is that they can be used to add a pop of color to your outfit. Whether you're matching a pattern or creating contrast, the Merona Skinny Belt comes in a variety of eye-catching colors that fit the (styling) bill. (Target, $13)
It's all in the details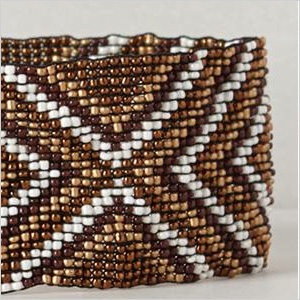 The Rhombus Beaded Belt is all details, all the time. The intricate pattern, the shades of colors and the fact that it's made completely of beads makes it about as compliment-snagging as an accessory can get. (Anthropologie, $28)
More on-trend fashion must-haves
Find the perfect jeans
Find the right necklace for your neckline
Mama needs a new pair of... boots!