Posted: Sep 08, 2014 5:00 AM
Moms spend their back-to-school budgets on kids' clothes, lunch boxes and backpacks. This year, stock up on classic pieces during back-to-school sales. Layering pieces and basics can be found for any budget.

Tanks and T-shirts are wardrobe staples
Tanks and T-shirts are absolutely necessary as wardrobes straddle the weather between summer and fall. On days where the temperature climbs, a tank top can be worn alone. When it feels a little cooler, pull on another layer over the tank. Tank tops are on sale from big box stores to your favorite boutiques. The Old Navy Perfect Pop-Color Tank is a fantastic choice. Pick up a handful, from the basic neutrals — black, white and gray — to something more fun like Infuschion and never worry about what to wear as a bottom layer (Old Navy, $9).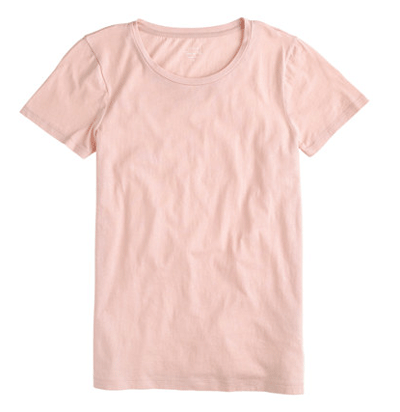 T-shirts come in all shapes and sizes, but a tissue-weight crew neck is the ultimate layering piece. The lightweight fabric works alone on warm days and keeps sweaters from feeling suffocating when you're getting ready for school drop-off in the mornings. The Short-sleeve Tissue Tee comes in 16 different colors — we think the Pastel Pink is a slight twist on classic neutrals (J. Crew, $30).

A white blouse is always in style
Adding a white button-down to your wardrobe is never a mistake. Even if you already own one or two, there's room in your closet for one more. Choose another shape or fabric to add variety. Remember it can be worn and accessorized in so many ways, you could wear one every day for a week and not repeat your look. Moms shouldn't have to worry about finding an iron in the morning once school is started, so try the Fitted Non-Iron Textured Shirt (Banana Republic, $60).
Basic cardigans for chilly mornings
Cardigans are a must-have for fall wardrobes. There's something about the classic cardigan that makes even the most basic T-shirt and jeans suddenly feel like an outfit. You don't need to add a string of pearls, but we won't pretend not to notice if you're looking a little extra ladylike. The Luxlight Cardigan is 10 percent silk, so it holds its shape and transitions well between warmer and cooler weather (Gap, $45).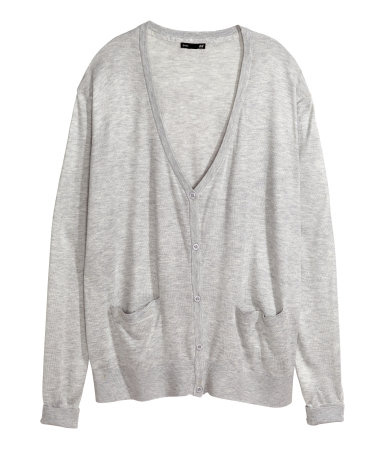 Keep a slouchy boyfriend cardigan handy for mornings when there's a chill in the air but you're not ready to bring out a jacket. The comfortable shape can be worn over anything from slim tanks to structured blouses without looking sloppy. The Fine-Knit Cardigan in light gray melange works with almost anything in your closet (H&M, $25).
Leggings for layering

September might seem too early to start thinking about how to keep your legs warm, but planning ahead means you'll be ready when temperatures begin to drop. Leggings work well for fall. You can stretch out the wearing season of your favorite summer dresses by layering over a cozy pair of leggings, and you can begin to pull out tunics and other oversized tops that simply looked messy when you tried to pair them with shorts or your linen pants. The Luster Legging smooths while you wear it, without the issue of an overzealous elastic waistband (TeesbyTina.com, $38). Just remember — we're recommending leggings as a layering piece. These are fitted, snug and one step away from tights.
More on fashion basics
Find the perfect jeans
The lowdown on underwear
5 Ways to style a classic white shirt