Posted: Sep 20, 2014 5:00 AM
Seasonal changes aren't just about your wardrobe. Toss your tired, summer cosmetics and pick up a few new items. Size up some fall makeup trends and update your cosmetic bag with these makeup must-haves.
Luminous skin is in
Nothing makes you love your look more than pretty skin. This fall, luminous skin is the best foundation for any makeup trend. Argan oil is an organic ingredient that has benefits for hair and skin without parabens, sulfates or phthalates. For a soft, healthy glow, try Argan Illuminizer in Light Bronze (Sephora, $28). The Illuminizer can be used alone or mixed with foundation or BB Cream for a bit more coverage.
Add a little metal to your makeup
Metallic touches are one of the fall trends that can be used subtly or in a more dramatic fashion. A touch of shimmer in a lipstick color or sweep of silver shadow add a hint of metallic shine without involving a major overhaul of your makeup routine.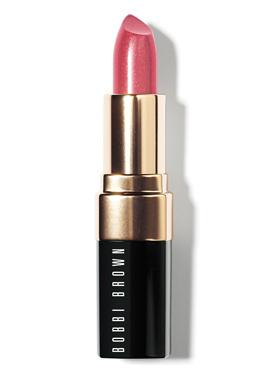 Malt Shimmer is a rich, coppery brown shade of Bobbi Brown's Lip Color in a Shimmer Finish (BobbiBrownCosmetics.com, $24). The shimmer finish reflects light while moisturizing your lips. For metallic lids, sweep Trish McEvoy's Eye Highlights in Silver across your lids (Saks Fifth Avenue, $20). The shadow is translucent, so the silver doesn't overwhelm your look, though a wet application will make the color more opaque.
The smoky eye goes brown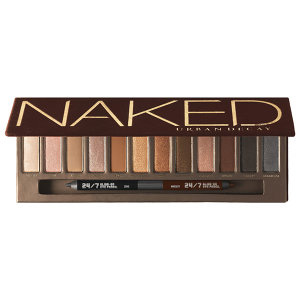 Even daytime eyes look more defined this fall, with brown shadows and liners being softened and smudged into a smoky eye that works in the daylight. The Urban Decay Naked Palette has long been a favorite of cosmetics lovers, and the 12 bronze-based neutral shadows are perfect for creating your own version of a smoky brown eye (Sephora, $54). If you prefer your smoke with less shimmer, try the Urban Decay Naked Basics, a scaled-down palette of soft neutrals (Sephora, $29).
Eyeliner takes center stage
Start practicing holding your hands steady, because eyeliner plays a major role in the more dramatic fall makeup trends. Evening eyes always rely on eyeliner, but this fall sees a return to a more fully lined eye, with a thicker, more defined bottom lash line. When you're talking about a thick line under your eyes, you want to be sure it stays exactly where you want it. The Too Faced Bulletproof 24 Hour Eyeliner is waterproof — and has a built-in sharpener (Sephora, $22). Not to be left out, your top lash line has a new trend to follow this fall, too. Bold eyeliner colors are back, and you can choose between a multitude of bright options — we love the Jumbo Liner in Green (Sephora, $14).

Cherry lips are a fall favorite
Cherries might be a summer staple at farmers markets, but cherry lipstick is the hottest lip color this fall. The rich, bright shade is less intimidating than red and more substantial than summer's soft pinks. If you're unsure about a darker shade, there are fantastic drugstore brands available. Revlon's Super Lustrous Lipcolor is creamy, smooth and super-moisturizing — try it in Cherry Blossom (Ulta, $8).
Lashes remain makeup's ace in the hole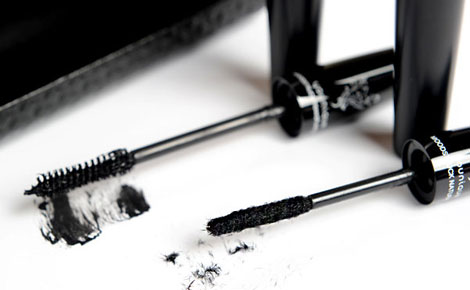 Photo credit: Younique
Gorgeous, lush lashes have been in fashion for several seasons. This fall isn't the season to return to a subtle, natural-looking set of lashes. Even with on-trend dramatic eyeliner, dark, voluminous eyelashes are key to fall's best eye makeup looks. We still adore the Younique 3D Fiber Lashes, but with the almost-magical ability to widen your eyes, a mascara you love should always be one of your top makeup must-haves (Younique.com, $30).
Toss your expired makeup
Tucking away your favorite summer makeup for next year's warmer weather can be tempting. When you've found the perfect shades, tossing them before they're empty seems silly. Some of your beauty products can be safely stored, but others should be disposed of before they expire. Even the best liquid liner isn't worth a possible eye infection. The general rule of thumb is that powdered products can be stored for longer than liquids.
Powders, including blushes, eyeshadows and powdered compacts — 1 to 3 years

Liquid foundations in a jar — 1 to 3 years

Nail polish — 1 year

Lip gloss and lipstick — 1 year

Lip liner and eyeliner pencils — 6 to 8 months

Mascara — 3 to 6 months

Liquid eyeliner — 3 to 4 months

Organic products — up to 6 months
More about makeup must-haves
Makeup bag must-haves
5-Minute makeup routine
6 Beauty products you didn't know you needed