Posted: Dec 30, 2012 9:00 PM
A smartphone can be a busy mom's best friend -- when in doubt, "there's an app for that." When it comes to meal planning, a multitude of apps are available that can help you create meal plans and grocery shopping lists. With these apps for your iPhone or Android phone, you can store your favorite recipes, keep track of what's in your pantry and much more.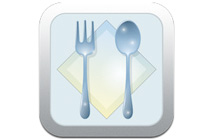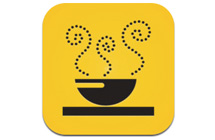 Menu Planner is a $3 app that will save you time, money and stress. You can import recipes from websites, easily create meal plans, store your own recipes, keep track of what's on your pantry shelves and integrate everything into a grocery shopping list.
Meal Planning by Food on the Table is a free app for the iPhone, iPod Touch and iPad that allows you to see what's on sale at your local grocery stores, find recipes that include those sale items and select meals based on your family's preferences. This easy-to-use app helps you answer the question, "What's for dinner?"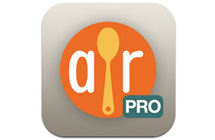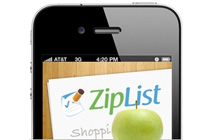 This fun meal-planning app takes the hassle out of meal planning. With Dinner Spinner Pro you can select recipes by dish type, ingredients or cooking time, or if you're feeling a little daring, just shake your phone and the app will choose a recipe for you. With this app, you can browse, save and share recipes, include/exclude up to eight ingredients in your recipe search, create and share shopping lists, and much more. Priced at $3, this meal-planning app is a bargain.
Available for iPhone or Android users, Ziplist allows you to easily create customizable shopping lists that you can update by email, instant message, text or on the Web. You can even add items by scanning bar codes with your phone's camera. When planning your meals, search the meal planning database, select a recipe and have the ingredients automatically added to your grocery list. This app enables you to take your shopping list, recipe box and checklists wherever you go.
With this free app, you have access to more than 200,000 recipes and your grocery shopping list right on your iPhone or Android device. You can also share recipes by email, Facebook and Twitter, plus get tips on more than 1,000 ingredients, substitutions and cooking terms in their food glossary. BigOven makes grocery shopping a breeze with their shopping list function. One of the coolest things about this app is that you can take a photo of a recipe (handwritten or typed), and the app will transcribe and save it for you into digital text.
More about food
Grown-up bento box ideas
Fun sandwich ideas for kids
Going gluten-free