Posted: May 30, 2012 10:00 AM
Pinterest is like food porn without the letdown, if you know how to pin for your dinner. I've trained myself to pin recipes that grab my eye and seem like something I'd actually make, instead of packing my pin boards with lofty creations that mock my meager culinary skills.
How to organize your dinner pins
If you're a chronic pinner, you probably have at least one board with dinner ideas. Treat this as your online recipe file, get logged on and start searching your pins.
Keep an open mind -- if a recipe calls for something you don't have, try to adapt it. This is the time for experimentation!
Pin freely -- you can always edit later, and sometimes when you're in a rut you need some inspiration.
Organize your boards -- if you pin a lot then you may want different boards for different types of dishes, but you can always add later if you start with just a general food board.
Use your board for yourself -- yes, other people will potentially follow your board and oh, what a compliment! But make your board work for you by updating your notes about each recipe. After you make it, record what you liked, what you would do differently and what you might swap out next time. Then, when you're ready to try it again, all your info is close at hand (not the original pinner's).
How to find great recipes
Search -- If you don't have any idea what you want to make, enter any ingredient in the search box. The upside: tons of ideas you may never have thought of. The downside: you'll see many of the same images being pinned over and over again because they're popular.
Follow -- Great recipes come from great pinners (which there are truly few of) and great bloggers with pin boards. When you find a recipe you think you like, take note of the pinner and consider following them. Their recent food pins will always show up in your feed.
Get off Pinterest -- If you're like me, you reach a point of saturation with Pinterest fairly quickly and long for something more than pretty pictures with dumb captions (Chicken! Chicken! Chicken! You know what I mean). Find a recipe you've liked or that looks appealing on your board and click on it. You'll be taken to the original site (a blog or recipe site, in this case) and can dig around in their archives, taking a much needed break from Pinterest while still meal planning.
A few of my favorite Pinterest recipes
Wild chicken and rice bake: This is the tasty dish featured above. My pantry doesn't usually look like Trader Joe's but if you're fortunate enough to have just gone shopping, you may be able to swing this recipe that's touted by pinners as the best recipe they've ever pinned. Cheese, chicken, rice... I see their point! Time: 30 minutes. (Image and recipe courtesy of Picky Palate.)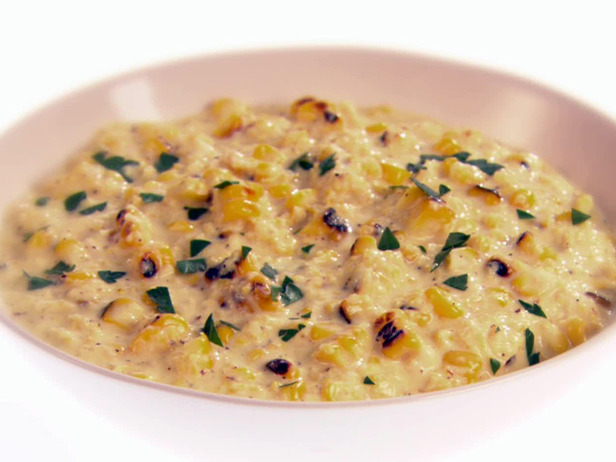 Grilled (or not!) Parmesan corn: Follow Giada's recipe as is, or get real and use frozen corn, mayonnaise -- in place of the heavy cream -- and milk (though you'll need to reduce the amount and use just enough to coat the corn). Grab the trusty, grated Parm you throw on spaghetti... Done! Time: 20 minutes. (Image and recipe courtesy of FoodNetwork.com.)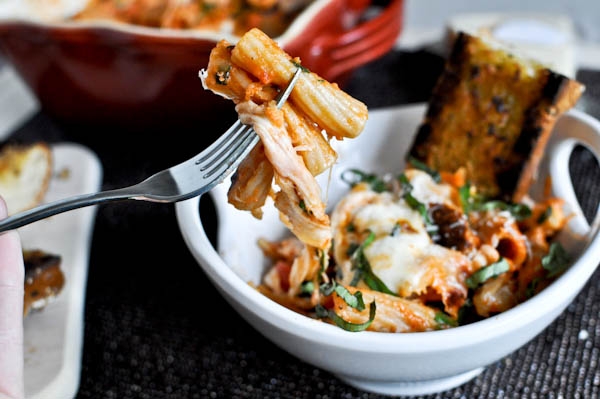 Creamy Caprese pasta: Again, adapt this one to feature what you have in your pantry: any pasta, any sauce, some veggies (toss them in with the pasta to cook) and voila! The Olive Garden has nothing on your dinner tonight, hon! Time: 30 minutes. (Image and recipe courtesy of How Sweet It Is.)
More meal planning from allParenting
Meal planning made easy
It's 4 o'clock, what's for dinner?
Make-ahead breakfasts can make all the difference