Posted: Aug 13, 2012 8:00 AM
Another boring shrimp pasta dish? Not this one! Transform that basic shrimp scampi into a dish loaded with summer squash, lemon and fresh garden basil. Bursting with garlic and lemon flavors, this easy and elegant dish is a real catch!
There is nothing better than taking full advantage of the abundance of summer squash during this beautiful season. Each summer, my garden is loaded with zucchini and yellow squash. It loves that warm summer sunshine and keeps my veggie basket filled. What I love about summer squash is the ease at which it absorbs flavors. The garlic, lemon and basil flavors of this dish beautifully coat the squash, enhancing the freshness of these perfect summer veggies!
Garlic lemon prawns and summer squash capellini
Serves 4
Ingredients:
1/2 pound capellini pasta
1 pound large prawns, peeled and deveined
3 garlic cloves, finely chopped
4 tablespoons of extra virgin olive oil
1/4 cup freshly squeezed lemon juice
2 zucchini squash, cut into half moons
2 yellow squash, cut into half moons
3 tablespoons of butter
2 tablespoons of fresh Italian flat leaf parsley, finely chopped
1/4 cup fresh basil, torn into small pieces
Zest of one lemon
Salt and pepper to taste

Directions:
Add the prawns to a medium size bowl along with 2 tablespoons of olive oil, 1/8 cup of lemon juice, garlic and a sprinkle of salt and pepper. Toss to coat the prawns. Set aside and marinate for 15 to 20 minutes.
In a large pot, boil the water and cook the capellini according to package directions. Drain the pasta and transfer to a bowl. Add the butter to the pasta, tossing to coat and melt the butter.
Heat a large skillet over medium-high heat. Add the prawns, along with a marinade, to the skillet. Cook the prawns for 3 to 4 minutes, flipping once. Be careful not to overcook the prawns. Once they turn pink, they are done! Using tongs, transfer the prawns, leaving the olive oil and garlic in the skillet, to a plate and set aside.
Add the remaining 2 tablespoons of olive oil to the skillet. Add the zucchini, squash, remaining lemon juice, lemon zest, parsley, basil and a sprinkle of salt and pepper to the skillet. Sauté for 8 to 10 minutes.
Once the vegetables are cooked, add the prawns back into the skillet to reheat quickly. Remove from heat.
Divide the capellini onto serving plates and top with the garlic lemon prawns and squash.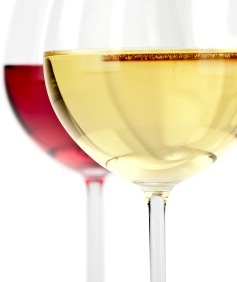 Rachel's suggested wine pairing

The best wines to pair with this seafood dish are wines with nice acidity and good fruit. The salt, bitter (garlic), sweet (basil), sour (lemon) flavors of the dish will all pair nicely with Pinot Grigio, Grüner Veltliner and Vihno Verde.
More flavorful recipes
Fully loaded Tex-Mex sliders
Caprese salad poppers
New Englander chicken salad