Posted: Aug 30, 2012 8:00 AM
The Oreo recently turned 100. And even though you're not that old -- although you may sometimes feel like it -- you still have some old favorites from back when you were a kid, just ahem, a few years ago. Twinkies? Ding Dongs? Oatmeal cookies? We asked you to share your favorite treats from when you were a kid.
Happy Birthday, Oreo!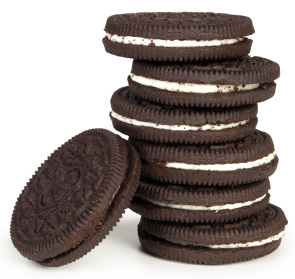 Happy 100th birthday to one of the tastiest treats out there: the Oreo! Who doesn't have the memory of pulling apart the cookie exterior to reveal the white delicious gooeyness inside? There's nothing like an Oreo to make you feel young at heart.
Because we're not a household that's big on sweets (or maybe I'm just a mom who's not big on sweets) I've brought out my favorite childhood treat only on special occasions (even though I've salivated over the thought of them more often than not). And although I'll always be a tried-and-true fan of the original Oreo cookie, my kids are partial to the Oreo Blizzard.
Bringing back memories
From Ding Dongs to Snowballs to Zingers, many moms love reminiscing about the delicious treats they enjoyed as kids. And now they enjoy sharing them with their own children.
For Krista, mom of one from New Jersey, it's the memory of her favorite treat, Krimpets by Tastykakes, more than the actual taste of it that she savors. "My grandfather introduced them to me when I was little and they'll forever remind me of him. He used to take the wrapper off so carefully to make sure none of the icing came off. He's been gone for 10 years and although he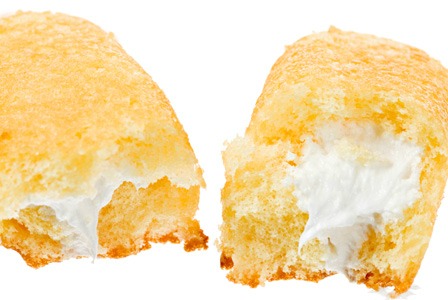 didn't get to meet my 2-year-old daughter, I sometimes give her a taste and tell her all about my Poppop."
Elizabeth, mother of two from California, has always loved Twinkies and in particular their filling. (Which, let's face it, much like the Oreo's center, is the best part.) "My daughter loves licking the filling out of them, just like me. As I watch her devour a Twinkie, I'm taken back to when I was her age doing exactly the same thing. Like mother, like daughter."
Not sweet on Mom's favorite sweets
Shawn, mother of a 9-year-old and 6-year-old, has bought her children boxes of all of her favorite treats only to be shocked when the kids didn't bite. "I've given them Suzy Q's, Twinkies, Devil Dogs and Hostess Cupcakes only to take one or two bites and leave me with the rest. I guess they haven't acquired the taste buds for them yet," she laughs.
More delicious treats
Raspberry lemonade cupcakes
Ice cream sandwich recipes
Sugar-free sweet treat recipes